Good morning, Windy City, and good morning, Insiders.
There are a number of endearing and evocative nicknames for this world class city. Windy City, Second City, Chi-town and City by the Lake are among them, but the best comes from Carl Sandburg's poem, Chicago. The first stanza:
Hog Butcher for the World,
Tool Maker, Stacker of Wheat,
Player with Railroads and the Nation's Freight Handler;
Stormy, husky, brawling,
City of the Big Shoulders:
City of the Big Shoulders, or, as one derivative, The City of Broad Shoulders, is among the favorite stops amongst any team's traveling contingent, and it's unfortunate that we only visit once and not until the 76th game of the season. And that's not to say that the accessories to such a trip outweigh a team's need to collect two points, and certainly United Center isn't as hospitable to visitors as, say, Streeterville or the Gold Coast. But the entire package of visiting Chicago, from the accommodations and surroundings to the history and pageantry of experiencing a game at the United Center, tops that of virtually any city in the National Hockey League, save for perhaps Montreal or New York.
We all love our Munters units but will gladly take this view: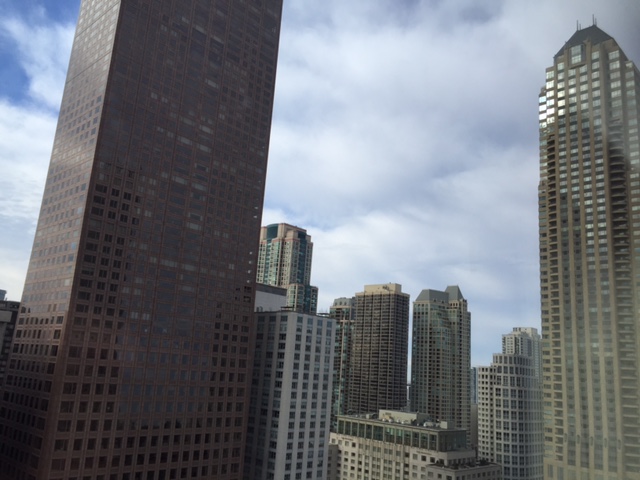 The Kings are scheduled to practice at high noon. Lots more to come on a busy Sunday.