Good morning, Edmonton, and good morning, Insiders.
There are several more important things today than focusing on our surroundings, the weather, and the distance between Edmonton International Airport and downtown Edmonton. Here's your 2015 LAKings.com Trade Deadline Tracker, which keeps tabs on the league-wide transactions on this busy day, but with humor. For fun, here are the team's trade deadline trackers from 2014, 2013, 2012 and 2011.
After having spoken with Dean Lombardi on the conference call, and from the general sense received from hockey operations, the Kings weren't intending to make any further moves following the Andrej Sekera deal. If moves are made, that's likely because of one of two things (or both): A) Offers were received from the outside that simply made sense to the team and/or B) The three-game losing streak has shifted the focus and evaluation. But as recently as four or five days ago, I was fairly confident that the Sekera trade would be the team's only move involving an NHL roster player.
Waking up with the Kings will follow. Here's a Munter's-type unit from the view of a hotel room that I've stayed in many times before: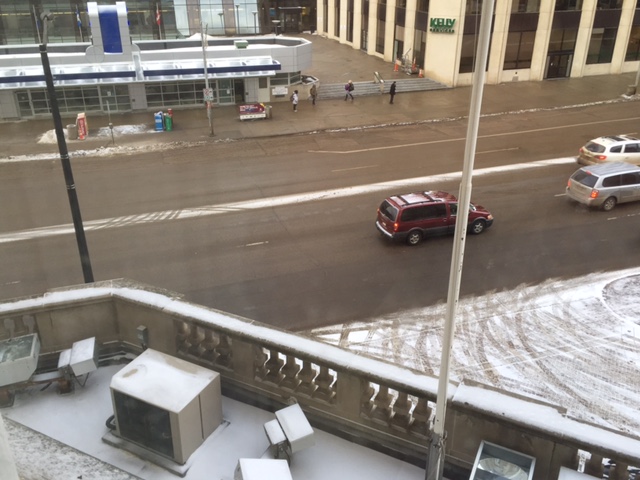 The Kings are scheduled to take the ice in Edmonton at 12:15 p.m. local time. More to come throughout the busy day.