Good morning, Insiders, and good morning, Ohio.
After four days in the Sunshine State, the Midwest has welcomed us back into her neighborly, loving embrace. As is tradition, Big Ten fight songs were hummed and tapped along to in the front of the bus (you really had to pick Ohio State, Bob?) while one ne'er-do-well in the back made sure to mention that we were returning to the city of "his" national champion Buckeyes. We get trolled on the blog, we get trolled IRL. Go Blue.
Several of us were back on the team flight after traveling independently from the team between Washington and Fort Lauderdale and Fort Lauderdale and Tampa. Airport terminals are usually antiseptic collections of chain restaurants and knick knack / sundries shops; I can't describe it as well as Walter Kirn did in his wonderful Up in the Air, which was loosely adapted into the cute Jason Reitman-directed movie starring George Clooney and Anna Kendrick.
But you can also get a sense of local sports fandom in airports – completely, 100% anecdotally, of course. When we walked off the plane in Tampa two days ago, the very first person we saw at the gate was wearing a Tampa Bay Lightning hat. There was Lightning paraphernalia in the stores as we walked through the terminal; there were Lightning logos visible downtown. In the Fort Lauderdale airport (which, to be fair, caters heavily to a tourist and seafaring clientele), you would never have guessed that an NHL team played 30 minutes away. We spent two days in South Florida, and the only Panthers logos we saw anywhere in the area were at the rink. There's nothing scientific about any of this, and there are obviously challenges unique to each market; these are all just off-hand observations.
While traveling apart from the team, we were able to connect with Kings fans – and Dave Andreychuk! – in the Fort Lauderdale airport and en route to Tampa. Because I am a blogger who shuns sunlight and is incapable of showing any genuine interpersonal emotion, my head was down in my computer as I wrote Friday's Waking up with the Kings instead of chatting and learning more about the group. Having heard from Jim Fox that the trip organized by a former (current?) member of the booster club, and that they regularly travel to see the Kings on the road, I reached out in Good Morning, Tampa to see if they'd be kind enough to share several of their photographs from the road trip. Those pics are below, courtesy of Jacob Rough, the Rough family, and Stan Ulvin. Thank you for sharing!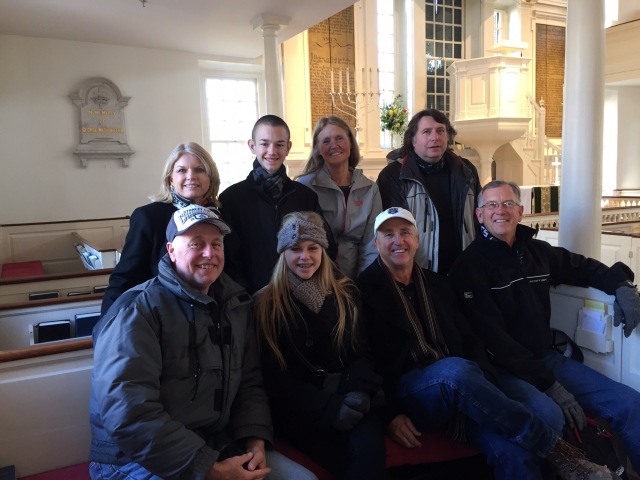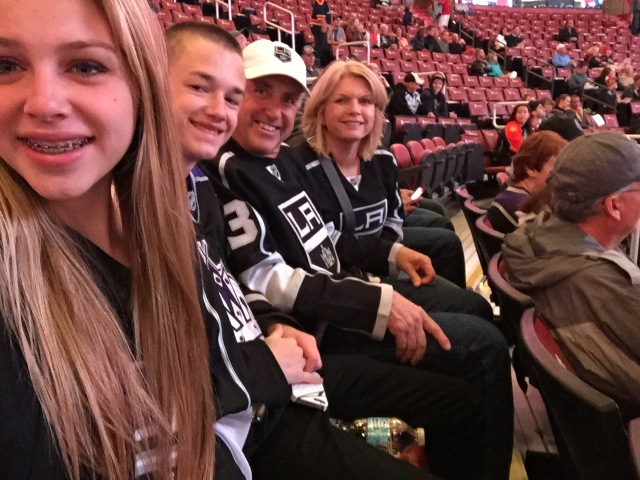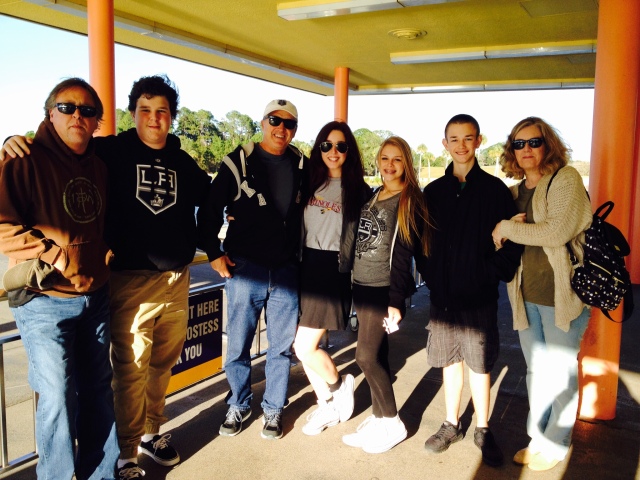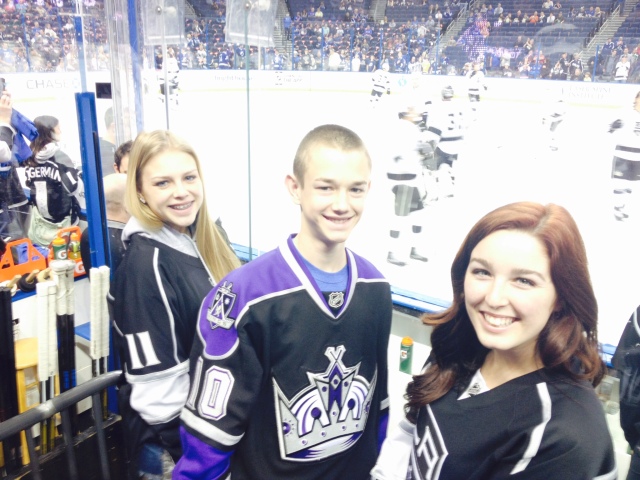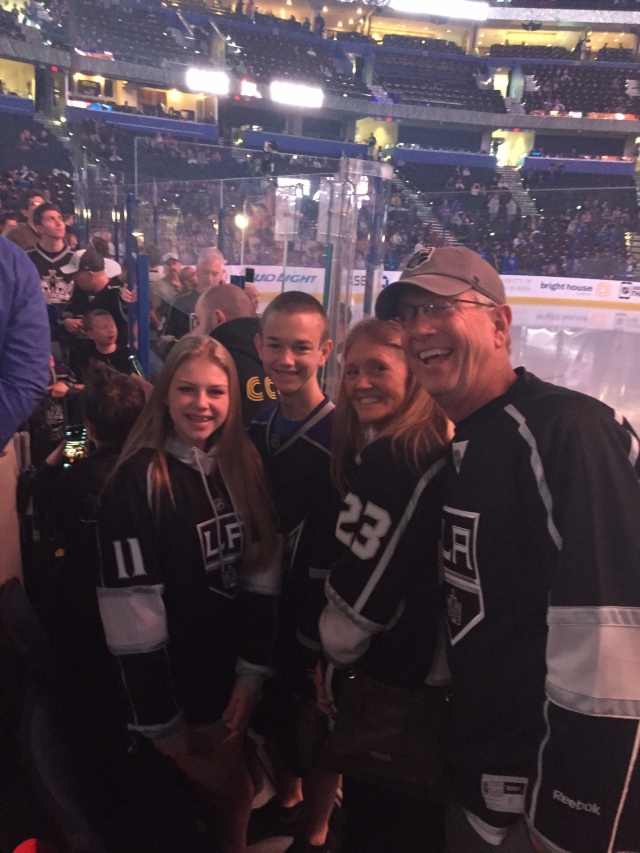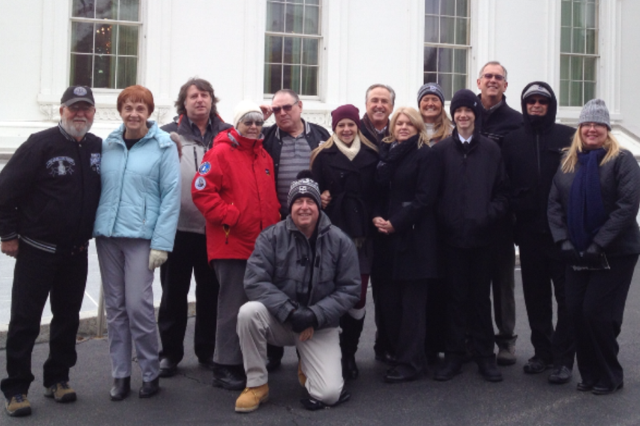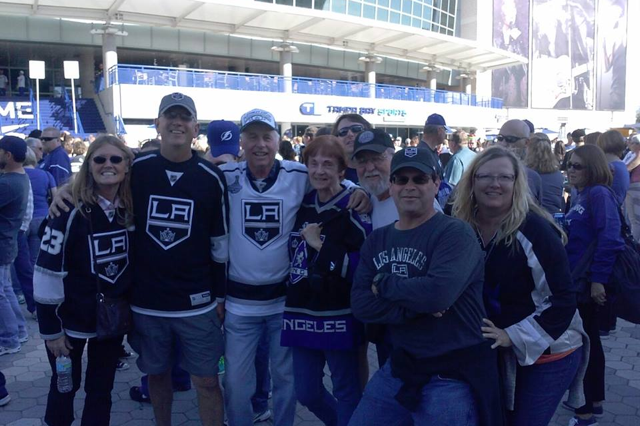 According to Jacob Rough, a group of 14 in Washington swelled to 18 in Florida. Several travelers hopped off after yesterday's game, though a strong group of 10 will make it to Columbus. Great work, Kingdom.
The team is scheduled to skate at 1:00 p.m. at Nationwide Arena today, though it's not clear which Kings or how many Kings will take the ice. I'm awaiting a follow-up query on Alec Martinez, so be on the lookout for that report later today as well. Enjoy your Sunday, Kings fans, and as always, thank you for reading. #lumbus