9:30 AM: Good morning from a warm Toyota Sports Center! Temperature at the start of today's introductions: 79 degrees
Here's Bob Miller getting ready to kick off today's ceremony by going over several notes: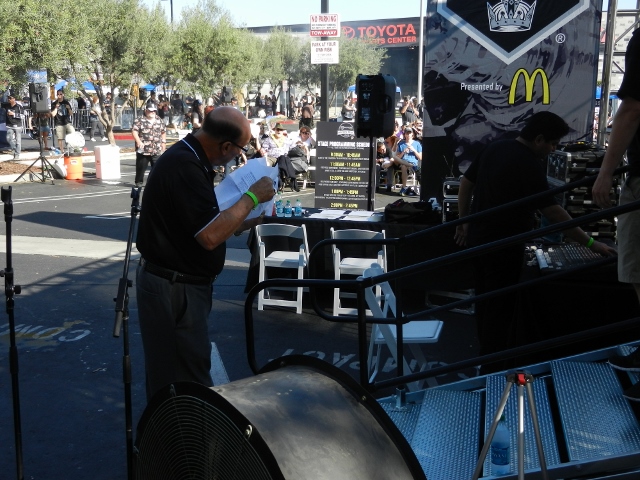 Dean Lombardi is coming up next…
9:40 AM: Here's Dean's opening statement:

9:50 AM:
Optimism over Quick's rehab. Sutter: "We'll see over the course of the next three weeks how we can build his training up."

— Jon Rosen (@lakingsinsider) September 14, 2014
10:00 AM: A few more photos from the Hockey Operations question and answer session: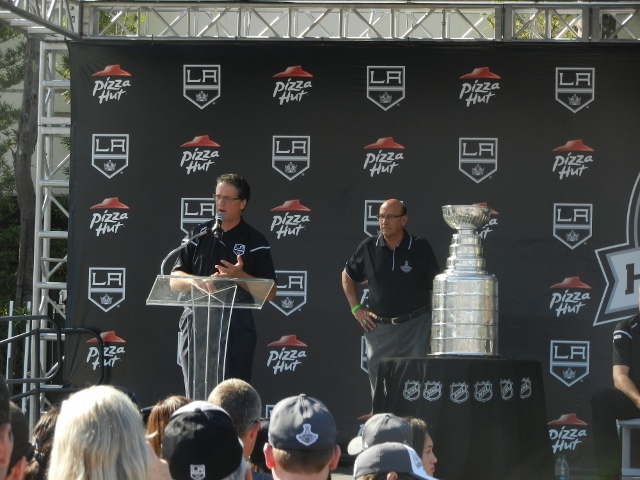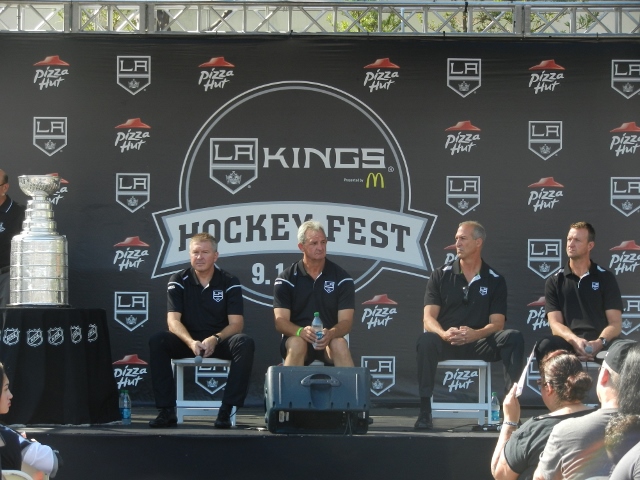 Hockey Ops, L-R: Mike Futa, Darryl Sutter, Jeff Solomon, Rob Blake

10:05 AM:
Futa, on Rookie Camp: "We clearly have the best development team in the National Hockey League"

— Jon Rosen (@lakingsinsider) September 14, 2014
Futa acknowledged Mike O'Connell, Nelson Emerson, Glen Murray and Mike Donnelly as part of the team's development staff.
Darryl Sutter was asked who the most improved player was on the Kings last season. The answer: Martin Jones.
10:15 AM Bob and Darryl discussed how the new shootout rules affect coaches' decisions in selecting shooters:

10:30 AM: Dean Lombardi closed the State of the Franchise forum by discussing the role ownership has played in the Kings' success, as well as the impact the team's renovations to TSC will have:

10:50 AM: Temperature outside: 82 degrees
10:55 AM: A player introductions shot from stage left: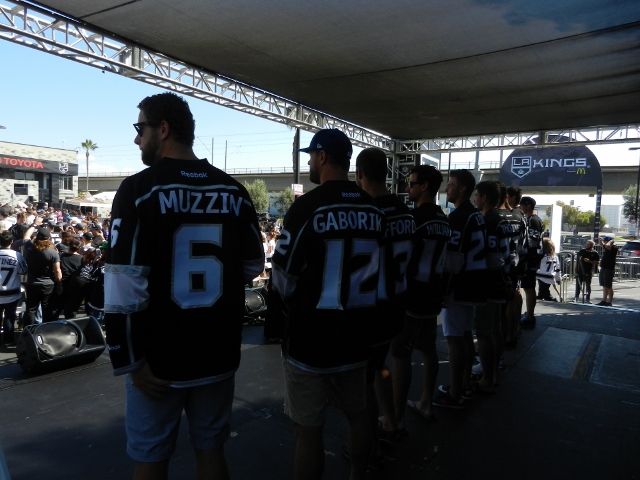 11:50 AM Sory for the delay; I was talking with hockey operations. More on that to come later today. Before then, here's a video and several photos of the sled hockey game, in which Kyle Clifford and Alec Martinez served as honorary coaches: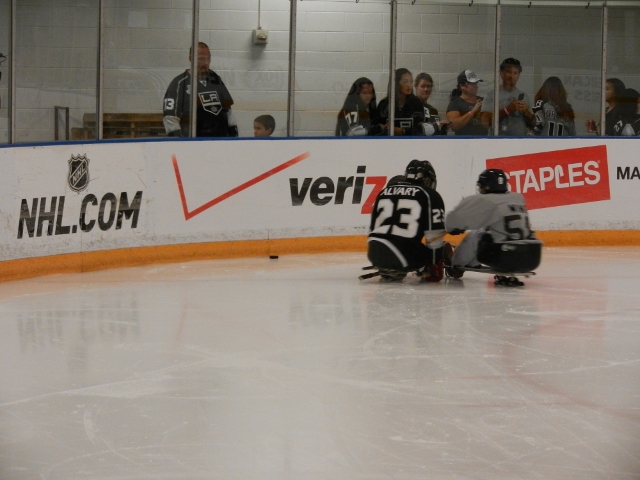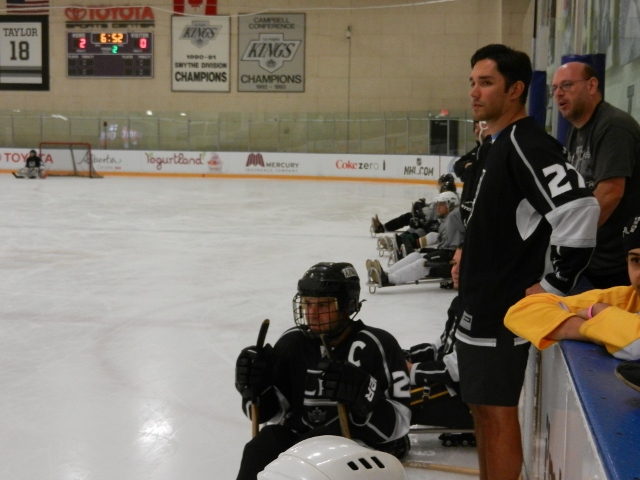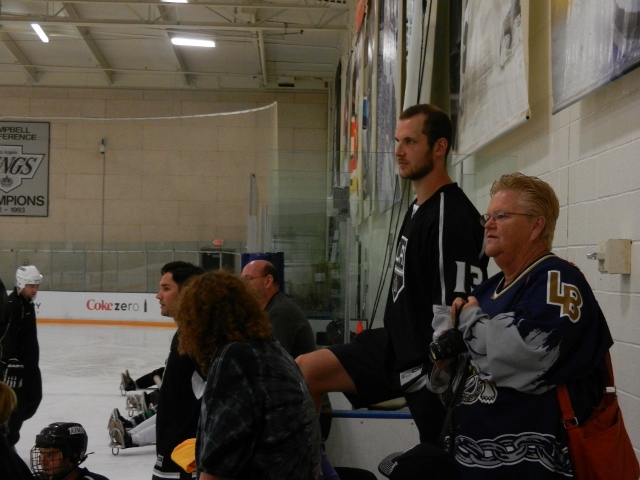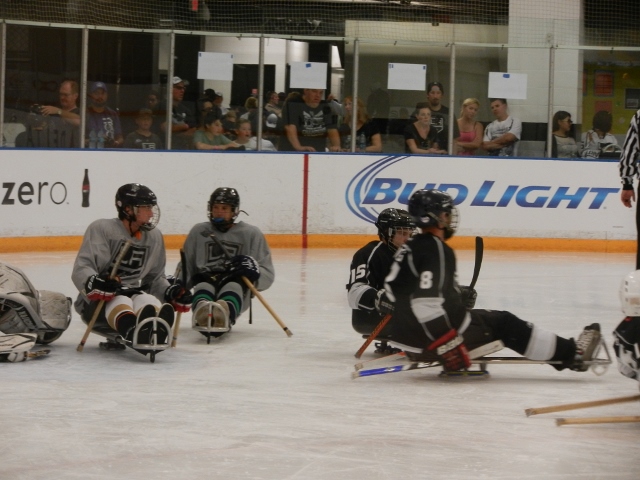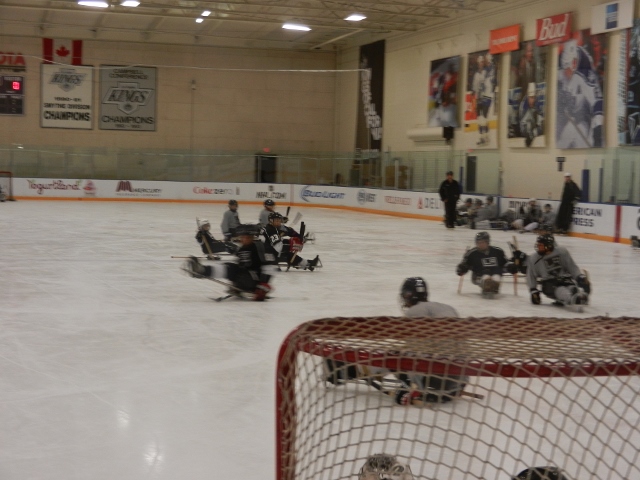 12:00 PM: The morning session at rookie camp is closing up shop. Here are several last few words of encouragement from Manchester Monarchs head coach Mike Stothers: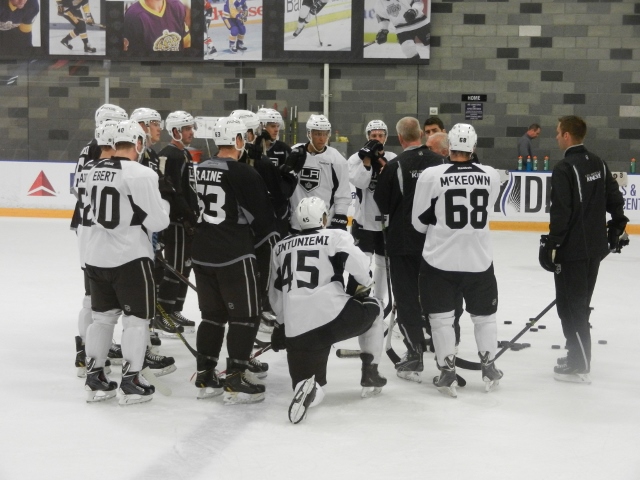 And, of course, the players taking part in the kids' Q&A session:
#LAKings kids Q&A Greene, Williams, Quick and Stoll! #HockeyFest pic.twitter.com/ecpny9vjYm

— Jeremiah WeGotTheCup (@Jer4Kings) September 14, 2014
12:30 PM: I mean, it's not like this wasn't going to be included:
#JustinWilliams acts out the Scorpion Save https://t.co/YlRW4Hjvt1

— LA Kings (@LAKings) September 14, 2014
12:45 PM: Temperature outside: 84 degrees. Not a bad move for Bob Miller, Mike Donnelly, Rob Blake and Nelson Emerson to sign autographs in the shade: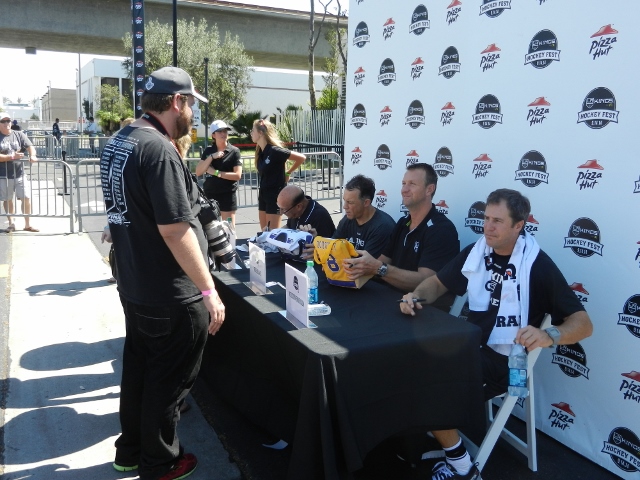 Meanwhile, inside the rink, Jordan Nolan and Dwight King were honorary coaches for the Special Needs exhibition game: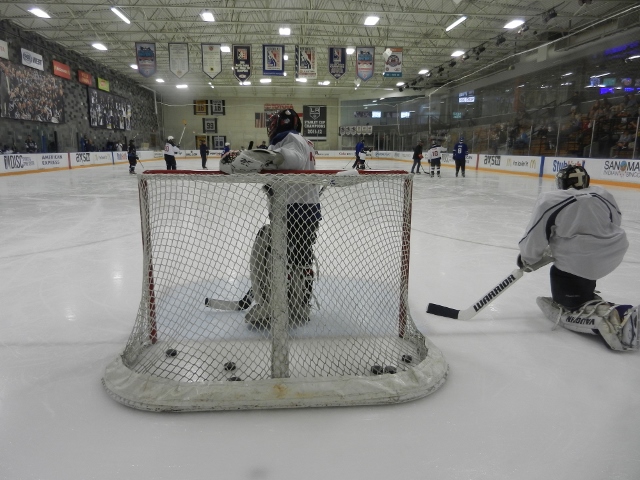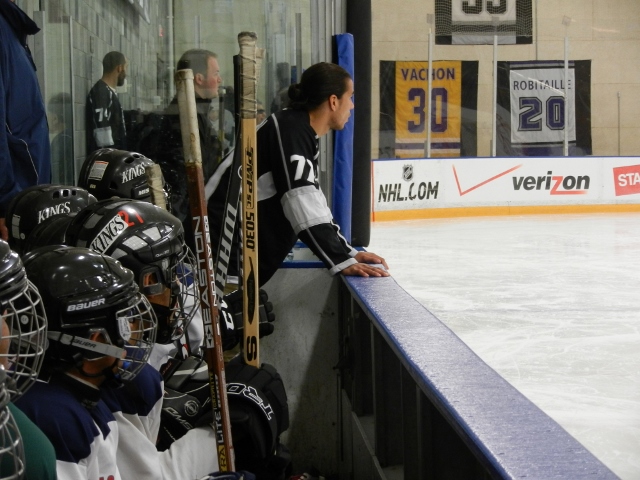 Jim Fox was also nearby, chatting with fans and signing autographs:

2:30 PM: Jim Fox leads a "Life on the Road" panel including Luc Robitaille, Sean O'Donnell and Jamie Storr.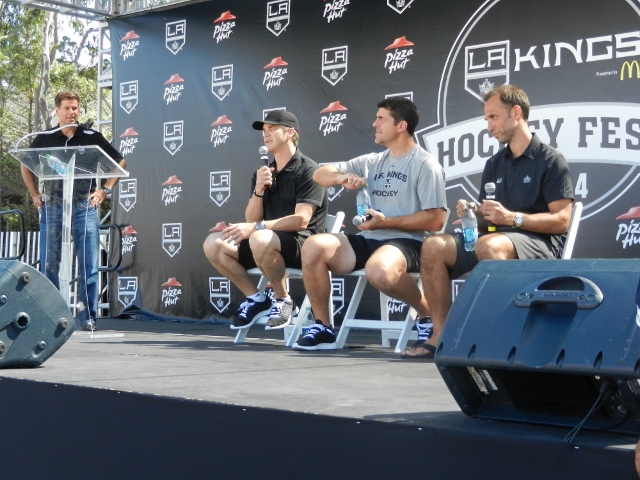 Fox tells the famous Bernie Nicholls and Phil Sykes training camp story:

4:30 PM: Who would you take in a race, Mike Donnelly or Craig Johnson? Video and photos from the Kings Alumni game against the LA City and LA County Firefighters: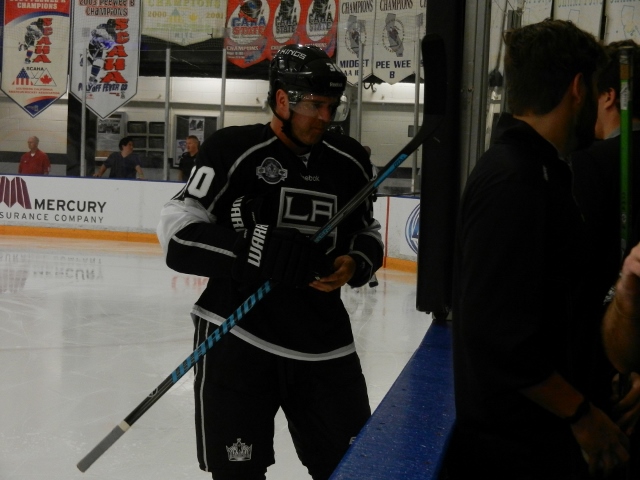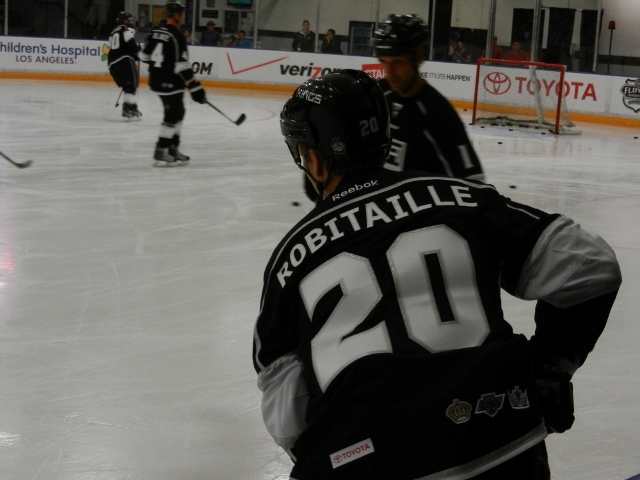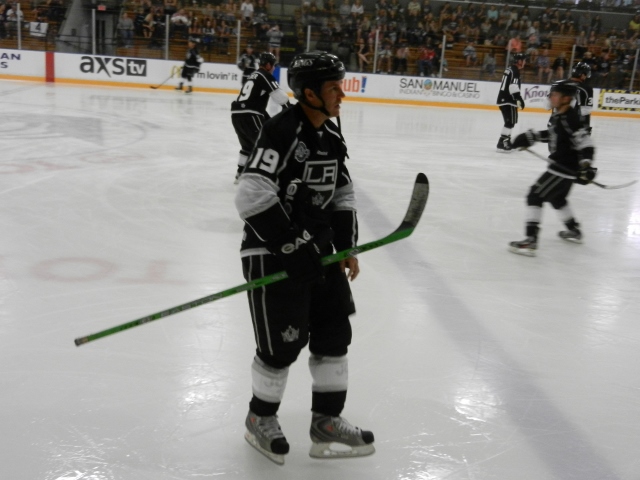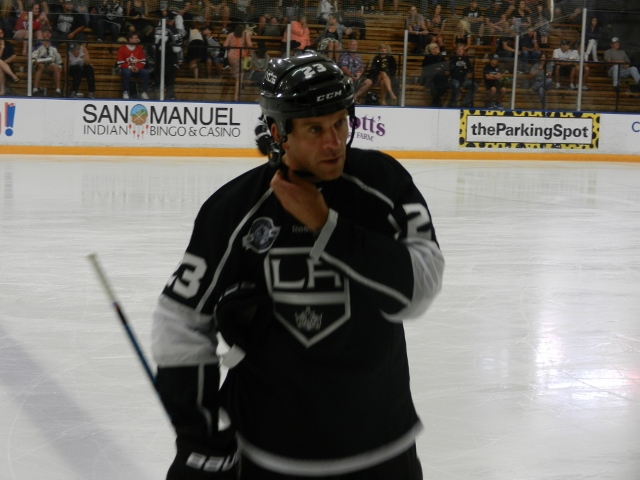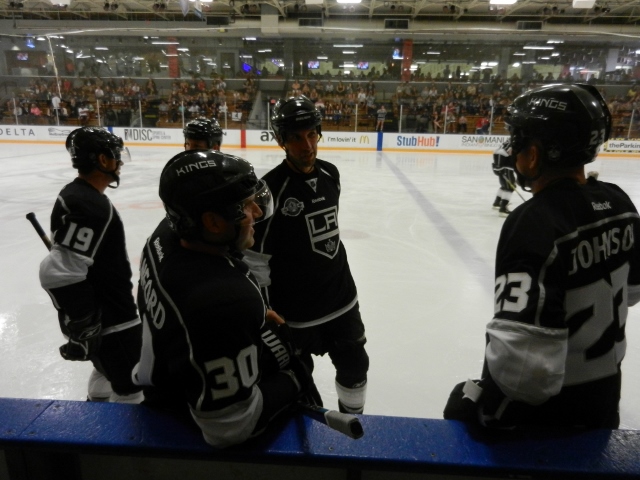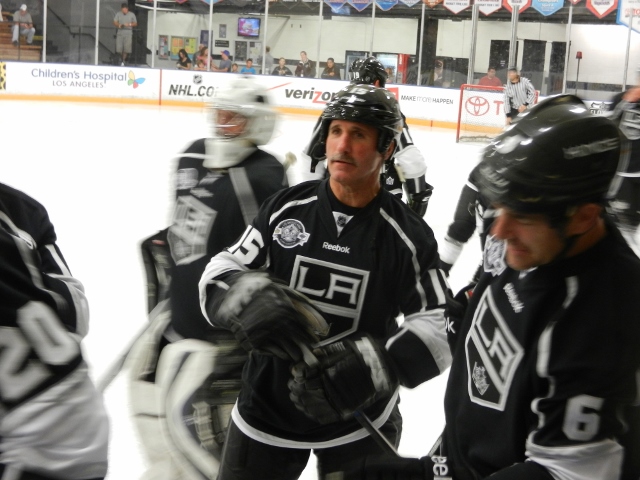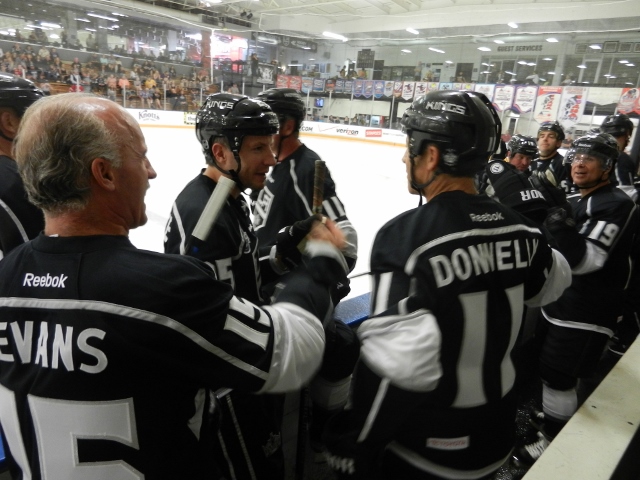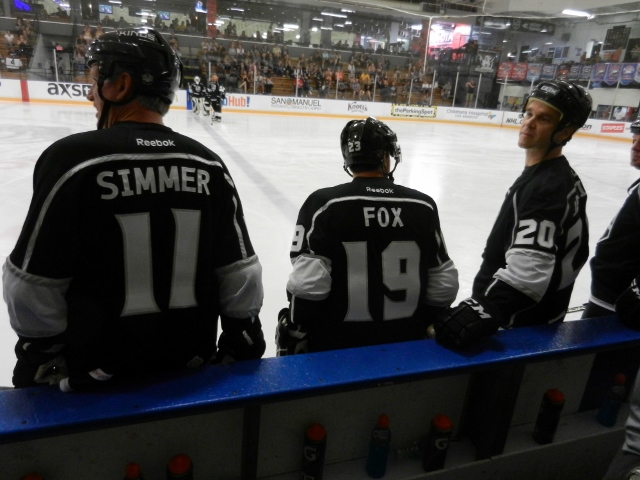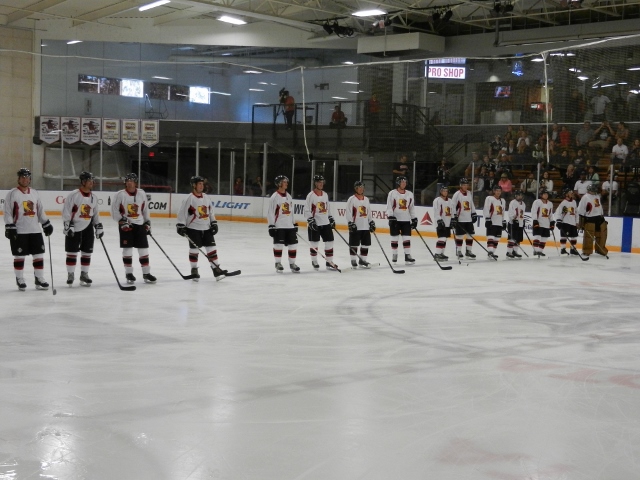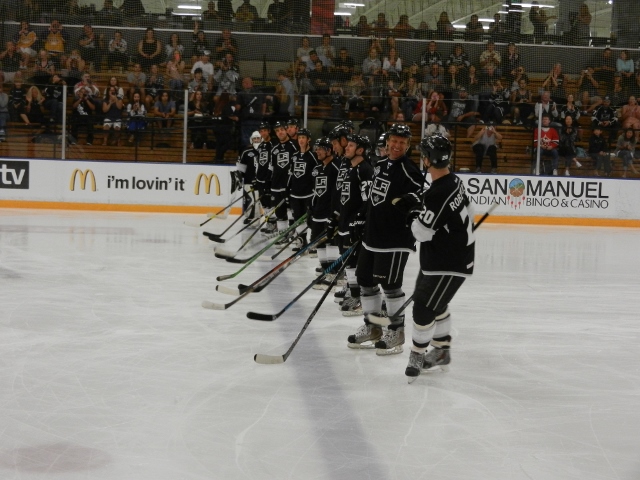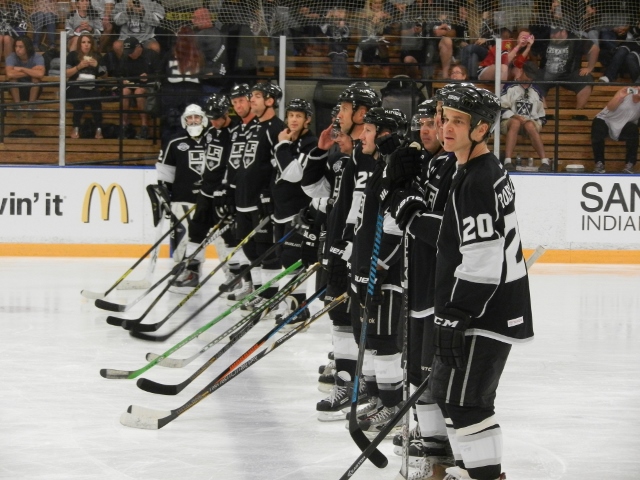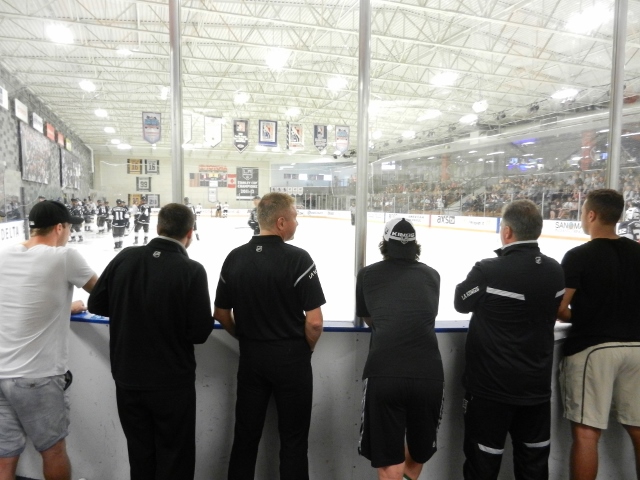 4:45 pm: One final video from when it was much warmer outside: