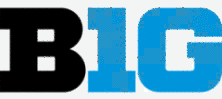 Iowa alum and former Wisconsin football, basketball and hockey broadcaster Bob Miller will be honored by the Big Ten Club of Southern California as the recipient of the 2014 Person of the Year Award. The award has previously been presented to John Wooden, Bob Hope, Tex Winter, Archie Griffin, Keith Jackson and Drew Brees, amongst others.
The "Voice of the Kings" since 1973, Miller was the 2000 recipient of the Hockey Hall of Fame's Foster Hewitt Memorial Award and has been inducted into the California Sports Hall of Fame and the University of Wisconsin Hockey Hall of Fame.
Miller, who as a student traveled by train to the Rose Bowl to support the Hawkeyes, will be presented with the award at the annual Big Ten Football Kickoff Party at the Tournament of Roses Headquarters – Tournament House at a private luncheon for Big Ten Club and Tournament of Roses Association members on August 23. That's a fancy way of saying that if you want to go, it will cost $50. Tickets are here.
LA Kings Insider, which hides its Big Ten slant well, is looking forward to catching up with Bob about the luncheon when training camp opens. Until then, here's his great recollection of the Kings' mostly miserable history in the city of Montreal.