Today's number: 111.33. It's the average regular season point total of the three teams that the Los Angeles Kings defeated to reach the Stanley Cup Final, a murderer's row of juggernaut offensive squads fortified with claims to the throne of varying legitimacy. The Kings may have defeated the Presidents' Trophy winner and swept the Northwest, Central and Pacific Divisions two years ago, but let's face it, the Phoenix Coyotes aren't in anyone's most obscure hallucination the Chicago Blackhawks.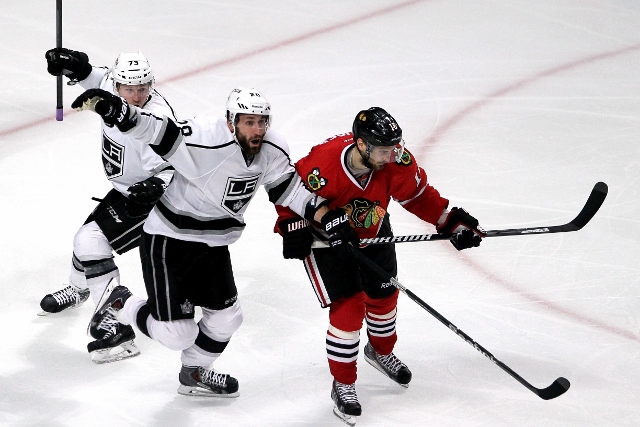 Last year's Western Conference Final was the House Money Series. The season had already been validated by a five-over-four first round reverse-sweep-slash-non-upset of St. Louis and a narrow seven-game advancement over a chief rival. Players were playing through injury, or in Willie Mitchell's case, the hockey equivalent of being sent to Belize, and yet the Kings showed their mettle in a series that may not have been greatly closer than the four-to-one conclusion but still illuminated the team's integral characteristics during a Game 5 that offered a preview of the core values so visible throughout these last six weeks. Hunger, determination, resolve, the burning desire to not "go away quietly," and any other intangible characteristic you've read about in this column since the team stared down a three-nothing deficit in the face and did not blink for a week.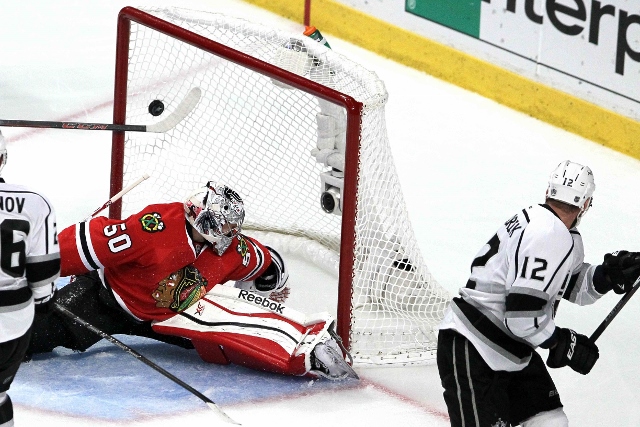 And then you start thinking about windows of opportunity, and being within arm's length of the ultimate goal in hockey with little to show for it, and hey, Robyn Regehr has been playing professional hockey for 14 seasons and had only played more than seven games in any postseason once in his career, and that defeat must have been excruciating. "We set out to defend the Cup, and we were unable to do that. In that sense, we fell short of what we wanted to do," Jonathan Quick said less than 24 hours after Patrick Kane's double overtime goal. Parking and riding is only that until you're cleaning out your locker and staring into a three-month void immediately following a game in which your team was one of only four teams remaining.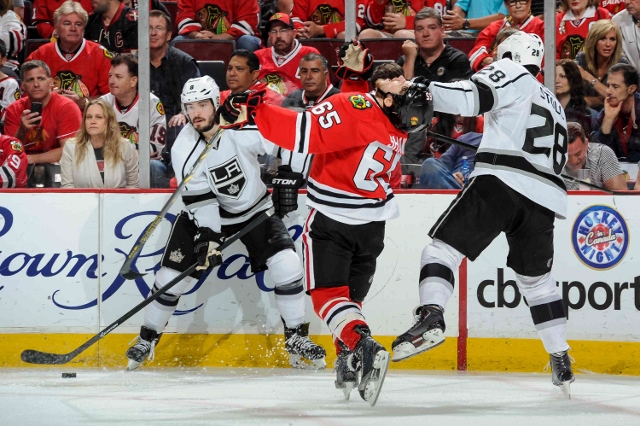 All of this is what makes the players, the coaches, the hockey operations so special and unheard of in the parity-driven post-2005 era of the National Hockey League. The salary cap more or less prevents teams like the Kings and Blackhawks from meeting in back-to-back conference finals and qualifying as the Western Conference's Stanley Cup entry in four of the last five seasons. I love NBA basketball, but it has the most predictable postseason, you can count the number of major upsets over the last 20 years on one hand, and there are really only two, three, maybe four teams in any given year capable of planning a parade. The unpredictability of the Stanley Cup Playoffs is the antithesis of playoff basketball. Road teams are 6-1 in these playoffs in Game 7s. Teams have erased three-nothing deficits twice over the last five years. An eight seed won the Stanley Cup two years ago.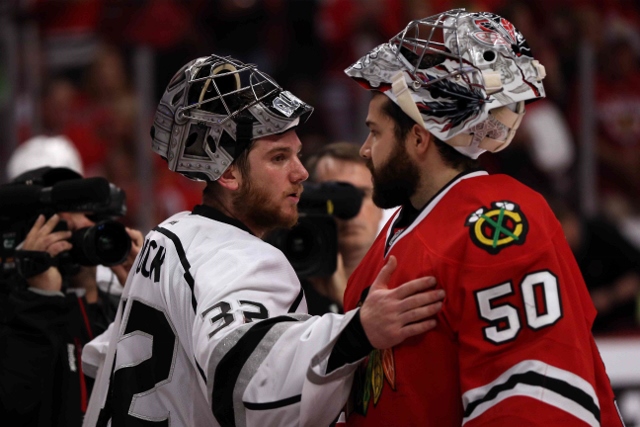 To get to where they are right now, the Kings had to beat what wasn't necessarily a mirror image of themselves, but an opponent that has the same temperament, the same knowledge of how to win, a team with a similar constitution led by a driven and composed team captain who through both narrative and performance is among the one or two most valuable players on all NHL rosters. They beat one of the few other teams that can back up championship expectations with the realistic means of attaining them, and to get there, they erased a three-nothing series deficit and eliminated a cross-metropolitan area rival before trading blows with the defending heavyweight champion for the maximum regulated time. It was a playoff series that comes around once every 20, 30 years, and it sustained what has evolved into the most remarkable of playoff runs.