Chicago is a wonderful city, a beautiful city, and despite some thunder and lightning over the past 10 days, the climate has been mostly cooperative. The Kings would like nothing more than to cancel all potential trips to this world class destination and plan its next return sometime when the weather isn't as agreeable. With that in mind, Friday's Game 6 at Staples Center must be approached with the same desperation summoned during the team's now renowned elimination-facing games, because any return to the Midwest with momentum on the side of the defending champs would obviously spell Significant Concern.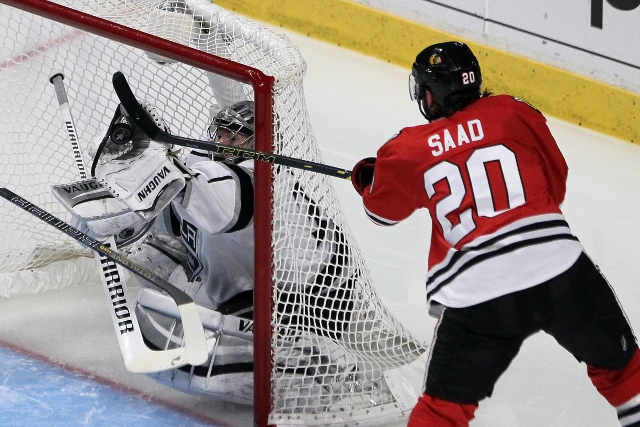 That's not to say that there was a lack of desperation in Wednesday's thrilling 5-4 overtime loss. Perish that thought from a game that will certainly disprove the notion that games must be won by the Kings to qualify for the summer I Was There series. Overtime was a breathtaking display of finesse, athleticism, strain and desire, a mostly 180 degree turnaround from the fun but sloppy and occasionally October-esque display between Montreal and New York the night before. The Kings battled back from two two-goal deficits by virtue of a crucial Jonathan Quick save or two that shifted numbers in the opposite direction. They relied on standout performances by top six forwards, a Drew Doughty-Jake Muzzin pairing that was as good as it ever has been, and Corsi percentages by a pair of rookies that very nearly would've qualified for a passing grade in high school. Even though he ranked eighth amongst forwards in ice time last night, Tyler Toffoli was on the ice for more shot attempts than any other player up front for Los Angeles. "Damn near got it," Darryl Sutter said following a game in which both teams were deserving of praise for their efforts in channeling a goofy opening period towards the best National Hockey League game of the season.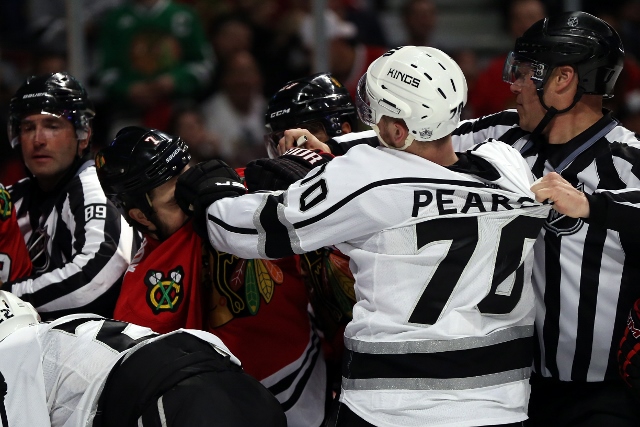 At this point in a playoff series between the last two Stanley Cup champions – and, yeah, the coaching staff is almost sure to disagree with this – is there much use in analyzing the detail, the special teams play, the individual performances, the types of tweets I receive when a center is beaten down the ice or a defenseman is unable to hold a puck in at the blue line? No, there is not.
This abstract was explained so, so well in MGoBlog's recap of the USMNT's 1-0 win over Algeria four years ago. Read this excellent piece of sportswriting, and try not to blanket any feelings elicited.
When Dodgy At Best put out an Algeria preview, his bolded section headers read "Karma," "Revenge," "Hope," "Fortune," and "Fate." Because I am who I am mine were "stop Nadir Belhadj" and "get a lot of set pieces"; DAB got it right, and I got it wrong. I can break down a football game all day. Basketball is given over to tempo-free numbers. Baseball could be played between computers these days and no one would notice. If you are so inclined, you can delve into the details of any and reject the narratives people layer on top of them because randomness can't happen and everything must have meaning. The analysis will be better and smarter but the experience a little poorer.
That's a bit of a cliffhanger; seriously, read the entire piece, especially the last sentence in the article. Wanting It More is a derided sports cliché but isn't unreasonable or out of place at this time of the season. The Kings are one win from advancing to the Stanley Cup Final, they will be playing in front of their home crowd, and the desperation, the intangibles – the abstract – will be what endures from last night's game, not the individual assignments or the mistakes or the details.