Three weeks and two days have elapsed since the last Good Morning post. For reasons I can't recall, there was no Good Morning, San Jose in advance of Game 7, and because the Anaheim series was spent zigzagging across the 405, 105, 605, 91 and 5 freeways, and not in a hotel room, this feature has been dormant for far too long. I enjoy writing Good Morning posts. I love looking through Leslie Nielsen clips, and learning about which bands hail from Winnipeg, and making a tenuous link between Natalie Portman and Washington DC in the Highlighted Local Artist. I love taking pictures out of the window of the hotel room, a tradition started by Rich Hammond and proudly maintained.
While those pictures occasionally tell a story of the surrounding environment, sometimes they don't. Take, for instance, this 14th story view.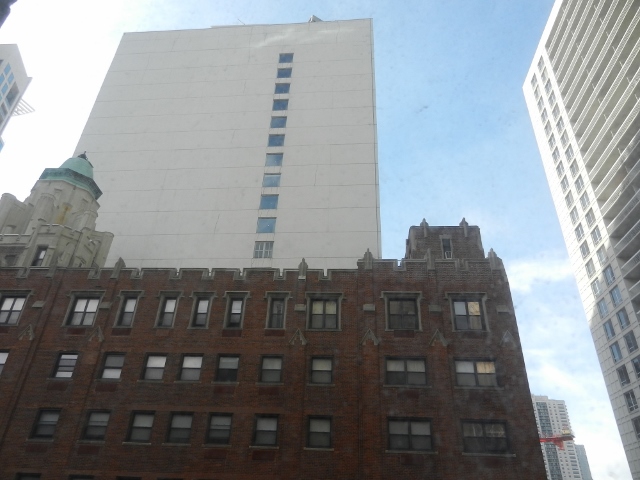 Nope.
A brick building prevents any revealing urban view from this south-facing window. Could I be lying to you? Could I actually be in Albuquerque?
Ehhh, probably not.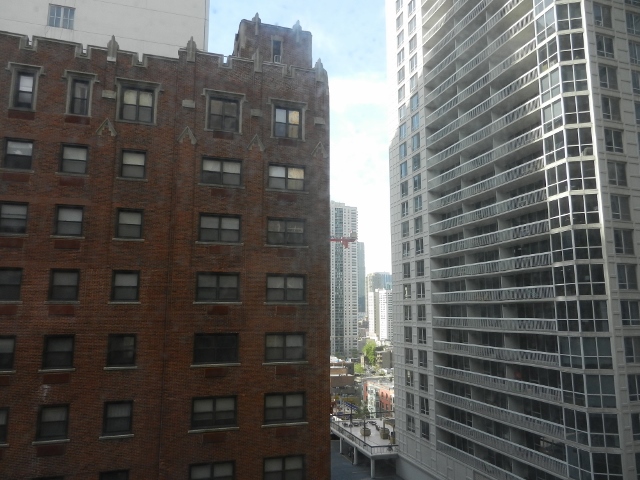 Here's the sliver of city life visible between the tighly packed neighboring buildings:
Only scratches are expected to practice today. On a light day of hockey – really, the playoff equivalent of a recovery day – Darryl Sutter will speak with reporters at 12:45 p.m. local time, followed by a 2:30 p.m. press conference featuring several players at the team hotel. Lots more to come on a busy Monday.