If Vizzini was alive and not, well, a deceased fictional character, he would've clearly been aware that the Anaheim Ducks fell victim to one of the classic blunders. Never get involved in a land war in Asia, never go in against a Sicilian when death is on the line, and never go to Game 7 against Justin Williams, Mike Richards, Marian Gaborik and these Los Angeles Kings.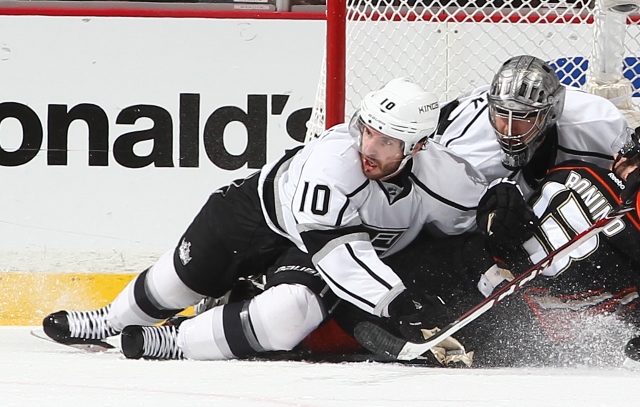 Williams calls it the "inner arrogance and quiet confidence," and I couldn't think of a more accurate way to describe it. There is a seething, bubbling resolve that simmers to the surface frequently enough in the fall and winter months to produce a 100-point caliber season, give or take, but comes with a volatility easily provoked and with a much higher ceiling during elimination games. Six times this postseason the Kings' season would have ended with a loss. They are 6-0 in those games.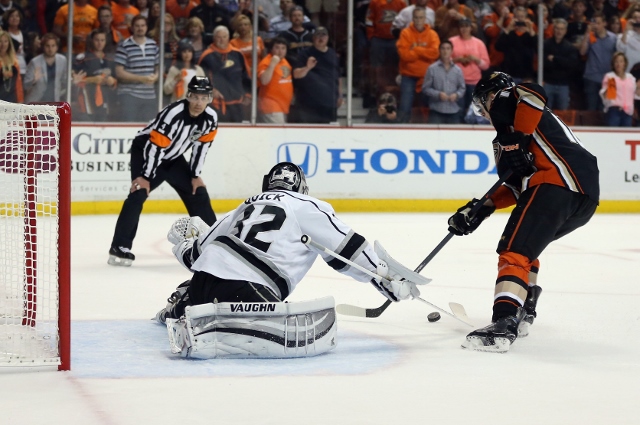 One of the most frustrating hockey terms is "bear down," as in, "we have to score when presented the opportunity." We have to "bear down." It is a rallying cry of teams that are struggling to find consistency in their offense, and it crept into the team's vernacular at times this season. On Friday night, the Kings Bore Down and scored six goals on 30 shots. Williams capitalized on the team's first power play. Jeff Carter capitalized on a breakaway when presented an opportunity to double the first period lead. After Jonathan Quick's deft poke check on Corey Perry's penalty shot attempt, Mike Richards capitalized by chipping a Dwight King rebound past John Gibson. Two minutes into the second period, Anze Kopitar provided a debilitating dagger that sent the game spiraling towards a rout. Even as Anaheim developed some semblance of life and generated some consistent third period jump while trying to narrow the three-goal gap, there was Tanner Pearson crashing the net to convert a Jeff Carter feed in shutting the door on the second round series. The Kings generated quality scoring opportunities and cashed in on them.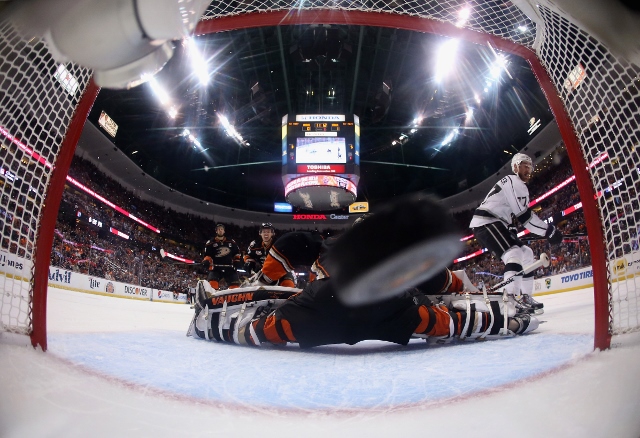 Several abbreviated notes:
-Marian Gaborik leads the NHL with nine goals, and the Kings lead the NHL with an average of 3.21 goals per game this postseason. There's an obvious correlation there. There is a different type of offensive balance as there was two years ago when the acquisition of Jeff Carter slotted many forwards into comfortable spots – there have been more adjustments and line tinkering to continue to spur the offense – but at this point it is being proven that Gaborik provided the greatest impact out of any players acquired at the trading deadline.
-The Kings won a playoff series in which Matt Greene, who played only eight post-Olympic and playoff games prior to the second round, made sturdy contributions in somewhat limited defensive minutes and Jeff Schultz, who had his contract bought out by the Washington Capitals last off-season and spent the entire season in the AHL (minus some mid-season call-ups that did not result in NHL playing time), averaged over 19 minutes per game. Schultz's average time on ice in a limited sample size is higher than that of Robyn Regehr's regular season and postseason usage.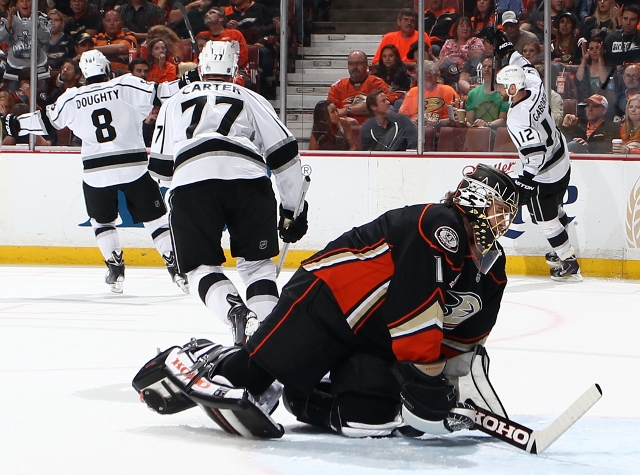 -Mike Richards has been fantastic in both Game 7s. In cold hard point production, one can only imagine how difficult this season has been at times for the ultra-competitive former captain. But his on-ice nature – do you remember Dustin Penner's comment that "he arrives at every part of the ice in ill humor"? – has been evident in the playoffs, and in the ultimate game of a playoff series he has shown off-the-charts, difficult to measure intangible value. He was Friday night's first star and took a team-high eight shots on goal against San Jose on April 30.
-I was in sixth grade when Teemu Selanne scored 76 goals as a rookie. It was the same year the Kings advanced to play the Canadiens in the Stanley Cup Final, and a friend and I would occasionally interrupt class with high-pitched, cartoonish "Tee-mu!" calls for a short period until we moved on to other ways to distract our peers. For those of my generation, there always seems to be a nostalgia and longing to the early-to-mid 1990's, and those who recalled witnessing the joy, personality and skill embedded in Selanne's play were probably taken back to those halcyon days while watching him absorb a hearty salute as he took a lap for the final time as a player on an NHL ice surface. Thank you, Teemu. #TeemuForever