Throughout much of their second round series against the Ducks, several players on the Kings had mentioned that they were yet to play their best game of the series, and that there was still ample room for improvement in their overall game. The tense, 2-1 Game 6 win on Wednesday night represented a significant step forward from their five previous performances in the series as Los Angeles minimized mistakes and turnovers, kept Anaheim's best players in check, received a superb goaltending performance from Jonathan Quick and established an early lead that they widened to two goals midway through the second period. Along with Game 3, Game 5 and Game 7 against San Jose, last night's narrow victory was among the team's top performances through this meandering playoff schedule that will see the Kings play the maximum 14 games through the first two rounds. Remember when they once played 20 games total and won a Stanley Cup?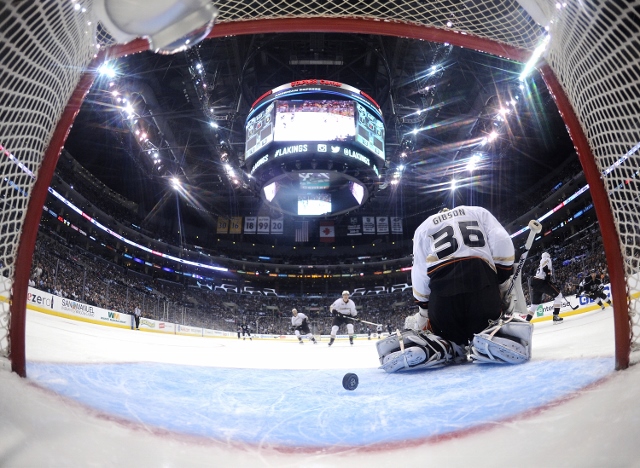 Wednesday's win was a game in which Darryl Sutter was able to rely on quality performances from all 20 players on the lineup card. Only 2:43 separated the team's most used center (Anze Kopitar / 17:38) from its most lightly used center (Jeff Carter / 14:55). It's generally a good indication that all four lines are contributing when the lowest ice time accumulated among forwards is 9:30, and those nine and a half minutes were logged by Kyle Clifford, who was excellent on the forecheck and in helping set the tone during a very good first period in which a lesser team than the Ducks would have ceded more than one goal. Matt Greene logged only 12:09, though it was the best 12:09 of playoff hockey he had logged since 2012. Jake Muzzin contributed with one of his best performances as a King, scoring the game's first goal as part of his third 25-minute performance of the series. His shorthanded ice time of 4:08 contributed heavily to the team's perfect penalty kill and Jonathan Quick stopping all six power play shots he faced.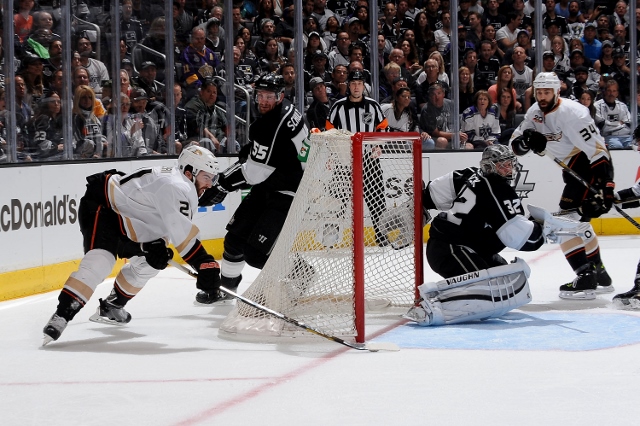 Devante Smith-Pelly, Ryan Getzlaf and Corey Perry were on the ice for Trevor Lewis' goal and were held off the scoresheet at a critical juncture; for Getzlaf, it was the first time in the series that he was unable to chip in with a point. Several factors contributed to Los Angeles clamping down on Anaheim's top line. First, the Kings minimized their mistakes. Their zone exits were as clean as they had been in any point this season and there were fewer neutral zone turnovers – though one did contribute to Kyle Palmieri's goal. The penalty kill also produced its first perfect performance since Game 1; three of Getzlaf's seven points and two of Perry's three points in the series had been earned while on the power play. Los Angeles also played a sound possession game, and other than a flurry in the first period (that was followed, against the run of play, by Muzzin's goal) and Anaheim's push in the final five minutes, the Kings effectively possessed the puck and enjoyed a greater degree of offensive zone time. "Defending" isn't necessarily a good thing; more importantly, the Ducks can't score if the puck isn't on the stick of their top players.