The Los Angeles Kings won their inaugural game, a 4-2 triumph over the Philadelphia Flyers at the Long Beach Arena on October 14, 1967. Brian Kilrea scored the franchise's very first goal to get Los Angeles on the board, one of four unanswered Kings goals scored in the win.
46 and a half years later, the Kings celebrated a 4-0 shutout of the Phoenix Coyotes, the1,500th win in franchise history. The win clinched the Kings a playoff spot and the third seed in the Pacific Division. The probability is that they will face the San Jose Sharks in the first round of the playoffs.
Following Wednesday's win, Dustin Brown spoke on behalf of the franchise's longevity and the establishment of a winning culture over recent seasons.
"Obviously that's the culmination of a lot of players, a lot of coaches, a lot of management doing the right things over the years," he said. "My first maybe four or five years in the league, we weren't very successful and now we're on the other end of it and it's just a matter of building that culture year after year and continuing to elevate your game."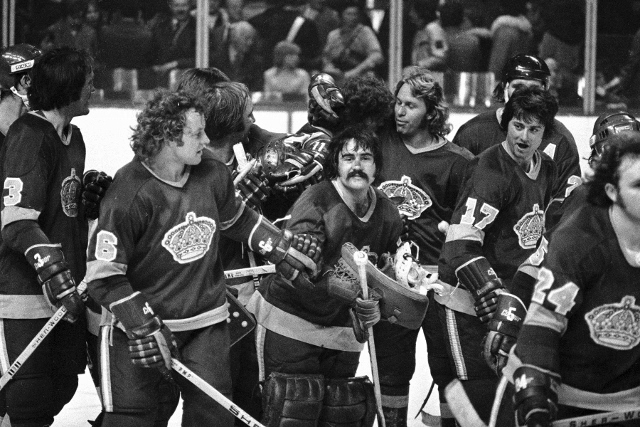 -Denis Brodeur / National Hockey League