By virtue of a 16-shot first period barrage, the Kings helped to transform Ondrej Pavelec from Merciless Goaltending Deity into, well, Ondrej Pavelec. They chased the goaltender who had stopped 92.2% of Los Angeles' shots through the first two games of the season series and added a valuable insurance marker against Al Montoya in a home win that was accurately representative of the divergent trajectories of the two teams' seasons. L.A.'s three consecutive home wins have been punctuated by a pair of performances over Florida and Winnipeg that toed the line between highly effective and dominant, and it is clear that the team's sustained post-Olympic success away from Staples Center has transferred over into their play at home, where they'll look to build on their 22-13-3 record in advance of the first round of the playoffs, where they won't have the benefit of home ice advantage. They've been a fine road team, though winning all three of their first round home games will go a significant way towards determining whether they'll advance past San Jose or Anaheim.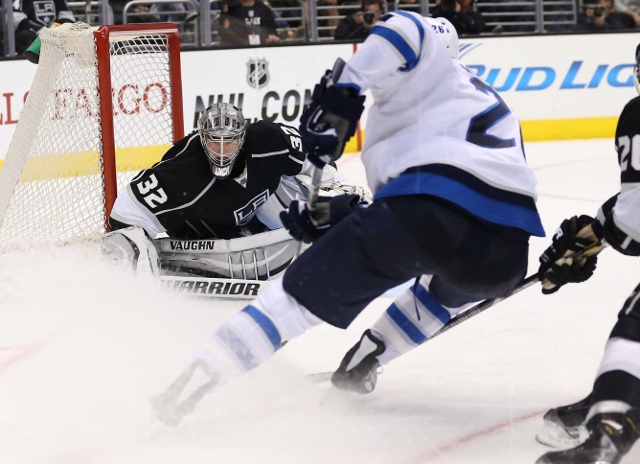 He didn't see a ton of time in the third period, but Kyle Clifford has put together a fine post-Olympic stretch of play after some of his earlier play this season had been questioned and his name had been raised in trade discussions. He has been working at a higher rate of speed – lots of players were working at a higher rate of speed last night – and has been hard and fast to pucks. After a crisp transitional pass from Jake Muzzin, he chipped the puck deep and won a race into the left corner against Jacob Trouba before dropping it towards the bottom of the left circle for Trevor Lewis, who beat Ondrej Pavelec from a sharp angle to open the scoring.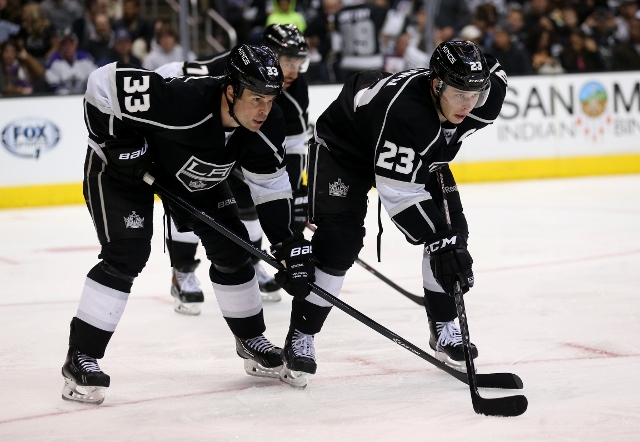 Willie Mitchell has put together the quietly unsung performance that had been asked of him after missing a full season and returning to contribute an average of over 20 minutes per game. By posting two assists last night, he has totaled four assists and a plus-five rating over the last five games, and provided immediate tangible results on the fourth Kings goal, which re-established a three-goal lead three minutes and five seconds after Matt Halischuk had brought the Jets within two. Jacob Trouba may have the hardest shot amongst NHL rookie defensemen, and it was Mitchell who went down on one knee to block the shot with his leg, which allowed Tanner Pearson to shuffle a loose puck up to Tyler Toffoli, who scored on a snapshot from the left circle during a contested breakaway in what was likely the most painful assist of Willie Mitchell's 203-game stint with Los Angeles.