Behold, Consol Energy Center, home of the Pittsburgh Penguins and the… well, actually, it's only the home of the Penguins. Pittsburgh does not have an NBA team, and no NCAA basketball team holds court in the arena that seats 18,387 for hockey. There is an Arena Football League team listed as a primary tenant, though after some extensive research earlier this afternoon, I have found that it is not the most popular football team that plays in Pittsburgh. The arena has hosted the 2012 NHL Draft, the 2013 Frozen Four and multiple WWE events.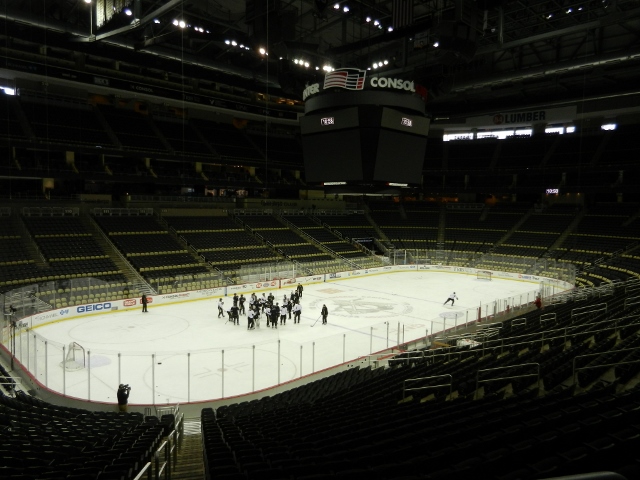 This is a beautiful arena, and along with Nationwide Arena in Columbus, Xcel Energy Center in St. Paul and the Prudential Center in Newark is amongst the most comfortable, spacious and modern National Hockey League buildings. There are two floors of luxury boxes, the higher of which is a more traditional club level, with the lower featuring tiered seating areas with platforms, waiter service and individual television screens.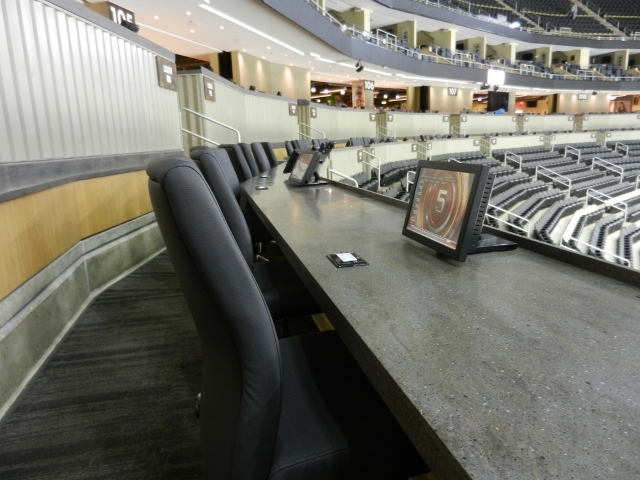 The concourses are light and airy, especially near the windows that provide a view downtown to patrons entering the arena via excalators from the atrium on the bottom floor.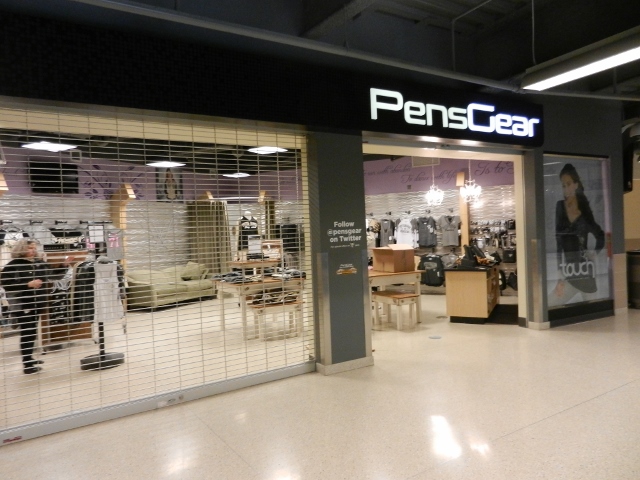 The Penguins have retired only two numbers. Michel Briere, whose number 21 was taken out of circulation following his tragic passing in an automobile accident in 1971, had his jersey retired in January, 2001. Mario Lemieux's #66 was retired in 1997, before his second stint with the club.
Lemieux's likeness, and the number 66 are visible in many sections of the arena.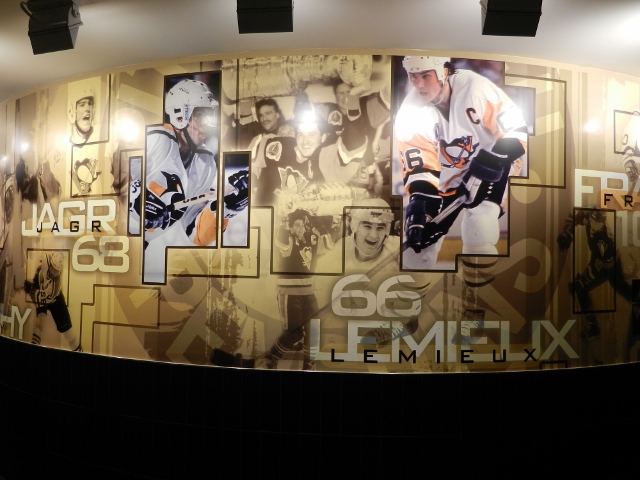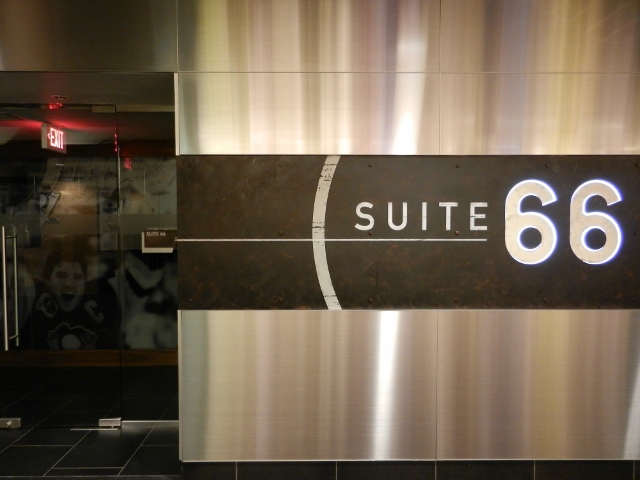 The banners commemorating the club's three Stanley Cups, four conference championships, seven divisional titles and a President's Trophy also hang from the rafters.