Good morning Philadelphia, and hello final east coast swing of the year.
The team touched down at PHL shortly before 1:00 a.m. and made the drive along the Delaware Expressway, passing the Wells Fargo Center, Citizens Bank Park and Lincoln Financial Field en route to the team hotel. If you've never been to Philly, the stadiums are wedged together north of the Delaware River, east of the airport and 15 minutes south of downtown. Are there any other American cities that feature such a concentration of stadiums? There are adjacent indoor and outdoor stadiums in many cities, including Oakland, East Rutherford and even Los Angeles, even if there aren't any professional teams at the Sports Arena and Coliseum. But where else can you find a football stadium, a baseball stadium and an indoor arena situated together? Seattle will join the list when the arena is finally built in the SoDo neighborhood. There was actually a span between 2003 and early 2004 when the site was occupied by five stadiums, though Citizens Bank Park and Lincoln Financial Field were either recently constructed or nearing completion in the final days of Veterans Stadium. The original Spectrum met its demise in the winter of 2010-11 in the form of a wrecking ball.
It was a late arrival, though there was plenty of commotion in the lobby – a wedding, I'm guessing – that spilled up to our floor at 1:45 a.m. People were having a good time, though I speak as an ambassador for the ninth floor when I say that we wish they had a good time downstairs. It was annoying for five minutes and really wasn't much of a nuisance at all.
Videos! I have videos for you. Here's our landing. It was dark. There is nothing to see here:
And, of course, the Highlighted Local Artist. The HLA is much easier in Philadelphia than, say, Winnipeg, where I have to choose between the Crash Test Dummies or going with Neil Young for the second time of the season (I chose Young, because obviously). While considering Will Smith, Bill Cosby, Kat Dennings, The Roots and Tina Fey, I decided on early 1990's R&B superstars Boyz II Men. From the Boomerang soundtrack, here's End of the Road, the most popular song in the history of Motown Records. It is an endearingly pristine artifact from the 1990's.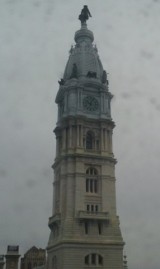 We're staying across the street from Philadelphia City Hall, which was the tallest building in the world between 1901 and 1908. Topped by a 27-ton statue of William Penn, it is the largest municipal building in the United States, covering over 14 and a half acres. In certain areas, granite used to construct the first floor is 22 feet thick. The construction time for City Hall was 30 years, or roughly the amount of time since these windows were last washed.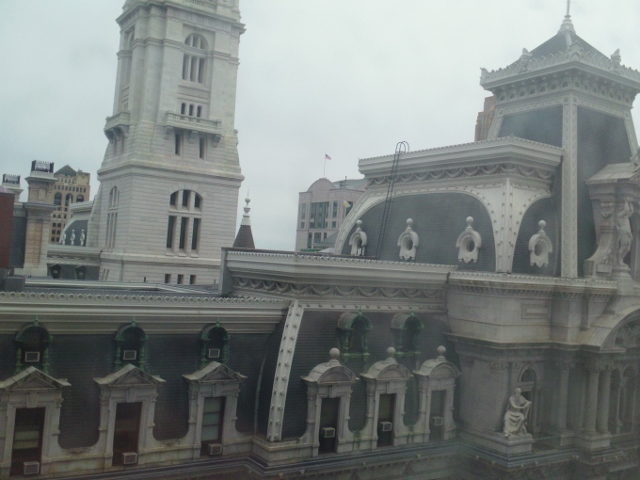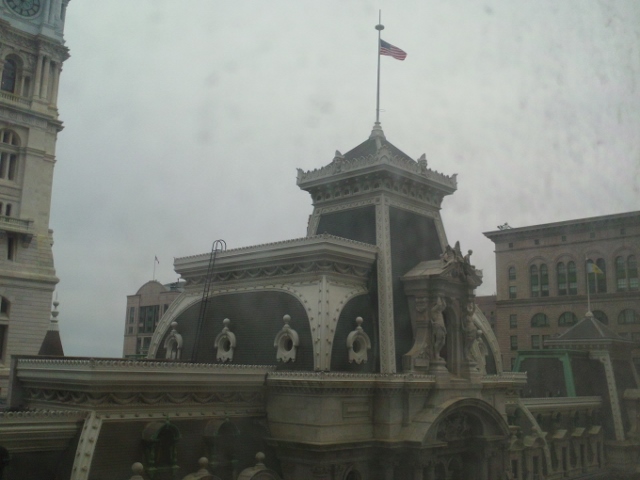 The Kings are scheduled to practice at the Wells Fargo Center at 2:00 p.m. today. After posting Waking up with the Kings, I'll have reports from practice and other stories and news updates throughout the day. Lots more to come on LA Kings Insider…