The home of the Colorado Avalanche since the 1999-00 season, Pepsi Center officially opened its doors just over two weeks before Staples Center and occupies a much smaller plot of land than its Angeleno relative. Whereas the Staples Center property takes up 950,000 square feet of Downtown Los Angeles soil, Pepsi Center sits on a more compact 675,000 square feet just east of the South Platte River and Interstate 25, a half-dozen blocks west of central Denver.
If you find a west-facing window upstairs around sunset, you can actually be treated to an above average view: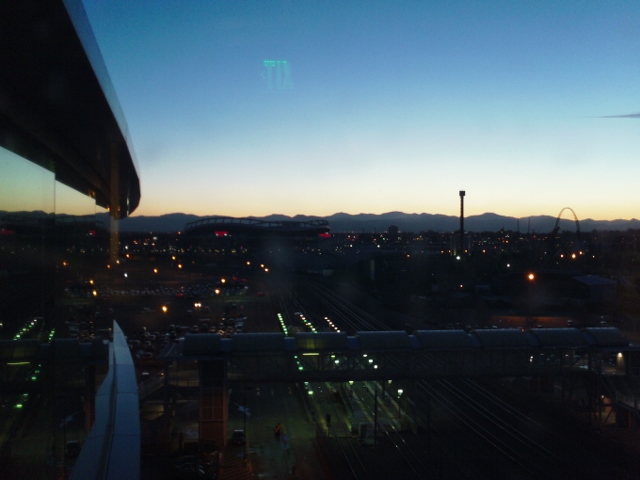 As for the interior, the most distinguishing factor was actually installed this season. There are excellent scoreboards in Tampa Bay, Montreal, Florida, Columbus and Dallas, but nothing really compares to this behemoth. It is pretty hard to miss.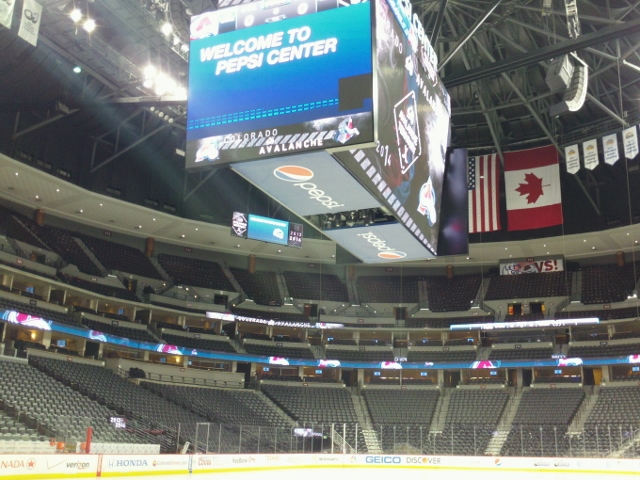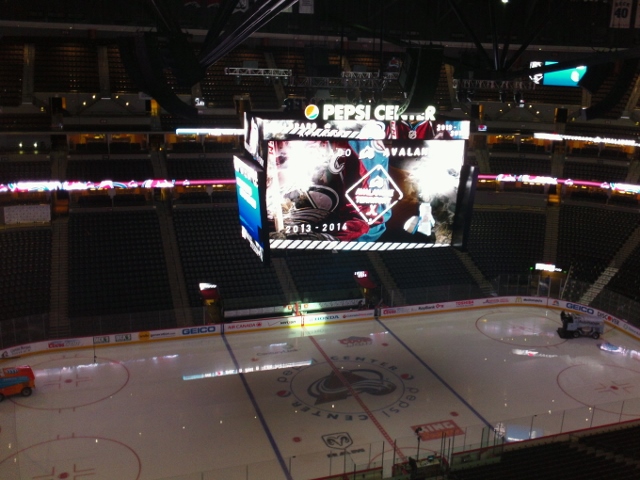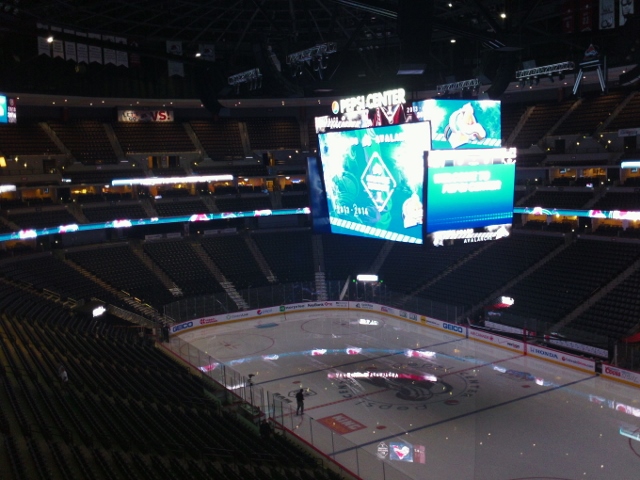 The Avalanche have been in Denver since the 1995-96 season. They have retired five jerseys. That's one jersey retired for every 3.4 seasons of on-ice action. Hey, you win 14 playoff series and two Stanley Cups in your first six years of post-Nordiques existence, and you're more than entitled to celebrate the pillars of the team's success.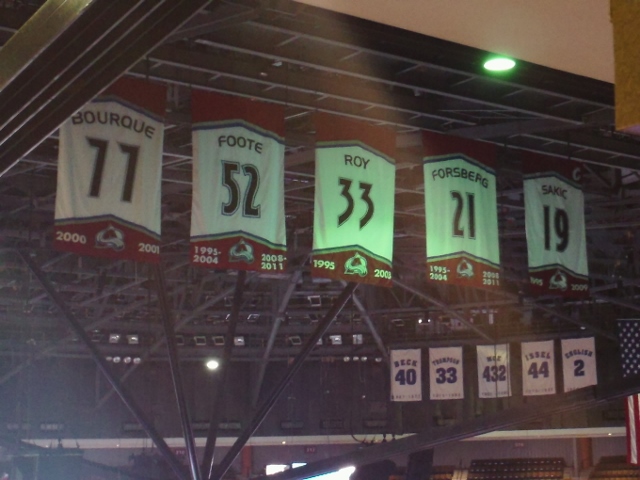 To the right of the Avalanche's retired jerseys hang the retired jerseys of Denver Nuggets greats Alex English, David Thompson, Byron Beck, Dan Issel and Head Coach Scott Moe, whose "432" jersey represents the number of wins he presided over. The Nuggets may not have ever appeared in an NBA Finals, but boy, those were some fun run-and-gun teams to watch in the early-to-mid-1980's. None of the players with retired jerseys played one game at Pepsi Center.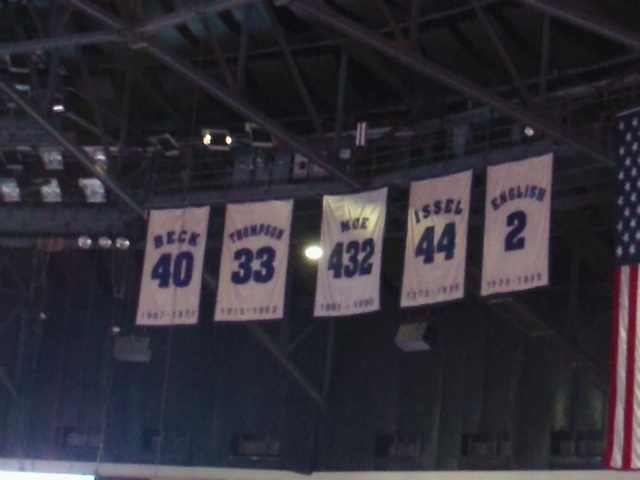 In case anyone may have forgotten, those early-2000's Kings teams do have some history in this building:
As for the building's interior, as Darryl Sutter once said, "Quite honest, most of the buildings are generic, just different colors." The 300 level: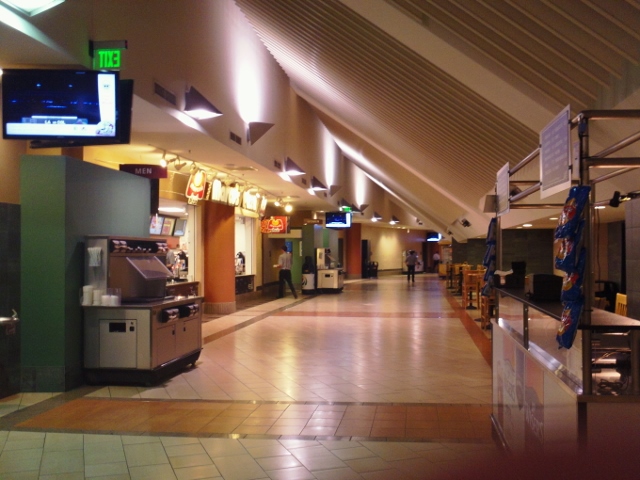 The Kings haven't played a regular season game at Pepsi Center since the second game of the 2012-13 season. 105 regular season games have passed since these teams last met in Denver. While Bob and Jim won't be broadcasting tonight's game on television, the outstanding duo of John Forslund and Drew Remenda will provide an account of tonight's action.