SLOVENIA 4, AUSTRIA 0
-Re-watch the game here
BULLET POINTS: Anze Kopitar scored a power play goal 5:29 into the game and Robert Kristan stopped all 30 shots to lead minnow Slovenia into a quarterfinals date with Sweden. By the 3:21 mark of the second period, Slovenia led 3-0 and had already banked on a power play goal and a shorthanded goal while showing complete poise in all facets of the game. Austria captain Thomas Vanek concluded his tournament with one assist in four games as Slovenia's border rival defeated Norway but lost to Finland, Canada and Slovenia.
KOPITAR: Kopitar scored the game-winner and finished a plus-2 over a team-high 23:41 of ice time while once again relying on a Slovenian team that has been buoyed heavily by committee scoring. With a team-best plus-4 performance through four games, Kopitar (2-1=3) is one of four players (David Rodman, Jan Urbas, Jan Mursak) tied for second in team scoring with three points. With four points, Ziga Jeglic (2-2=4) leads the team in scoring. In a televised interview, Kopitar spoke with NBC's Dan Patrick about playing for his father.
THEIR WORDS: "I think the outside pressure was not big at all, obviously," Anze Kopitar said to NBC's Brian Engblom in a televised post-game interview. "Half of the people didn't even know us. Coming in, we've made the name for ourselves, definitely. We put some pressure on ourselves within the room, and that's the most important one, anyways."
More from Kopitar to Engblom: "It feels great. Going into tonight's game, we definitely felt it's doable. It was obviously a team effort. Every single guy on the team gave it their all. The result was obviously a big positive for us."
On the game plan: "Nothing special. It sounds so cliché-ish, but we have to worry about ourselves. We've played these guys quite a bit since they're neighbors with all the exhibition games and stuff. We know them very well, they know us very well. So it's just a matter of going out there and executing. Obviously the special teams were huge tonight, and we're a very happy group right now.
Loose, no pressure
NEXT GAME: Quarterfinals: Slovenia-Sweden, 12:00 a.m. PT, Wednesday, February 19; Austria eliminated
LAKings.com recap
IIHF game sheet
Photos of the game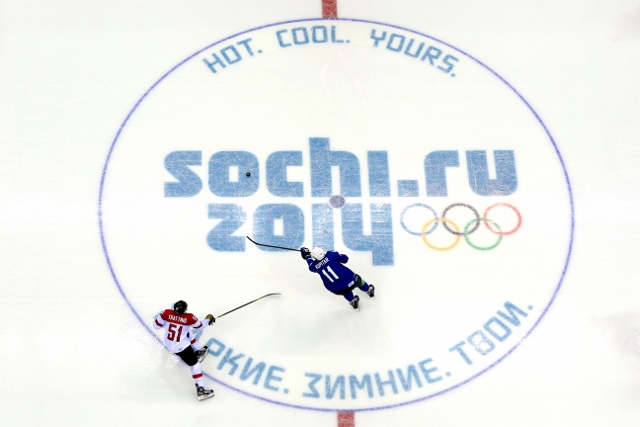 Asked what win by SLO means, coach Kopitar says, I hope it means five more ice rinks for our country

— Shawn Roarke (@sroarke_nhl) February 18, 2014
Former King Mattias Norstrom, working for Swedish TV, talking to Anze Kopitar pic.twitter.com/Nz5GHqk5iL

— Helene Elliott (@helenenothelen) February 18, 2014
Anze Kopitar: "I don't think any of us would expect (QFs). Our expectation coming in was to try to squeeze out a point out of somebody."

— Greg Beacham (@gregbeacham) February 18, 2014
So first seeded Sweden gets Slovenia in quarter-finals. Fourth seeded Finland gets Russia. One sign that the round robin matters! #Sochi2014

— James Mirtle (@mirtle) February 18, 2014
Slovenia's Ziga Jeglic on what reaching the quarterfinals means: "A dream come true. A miracle."

— Dan Rosen (@drosennhl) February 18, 2014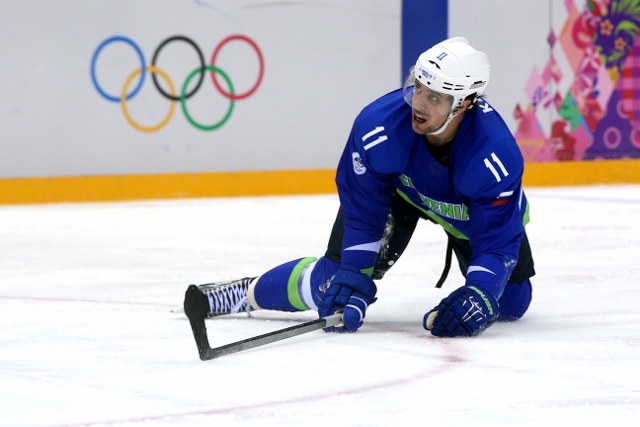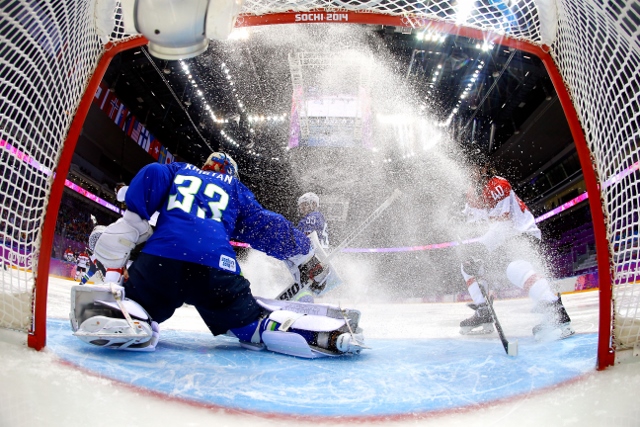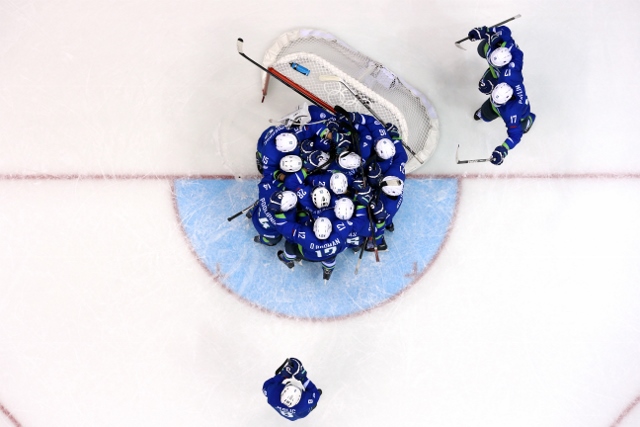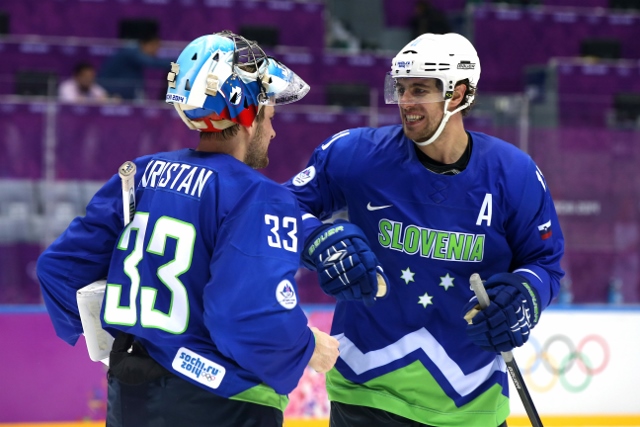 -Photos courtesy of Bruce Bennett / Getty Images Sport