Is Manchester the ideal small-to-medium-sized AHL market? When speaking with Kings who had previously called New Hampshire's largest city home, it's the city colloquially referred to as "Manch," or "ManchVegas," a commonly used nickname that shares the name with a club near Verizon Wireless Arena.
One thing that I found Manchester wasn't: the lead photograph above. That beautiful shot of the skyline and the Merrimack River was shot during a warmer time of the year. Though the weather was mostly clear over the last three days, around an inch of snow fell last night on top of the already considerable amount of snow that has accumulated during what has been an unforgiving winter.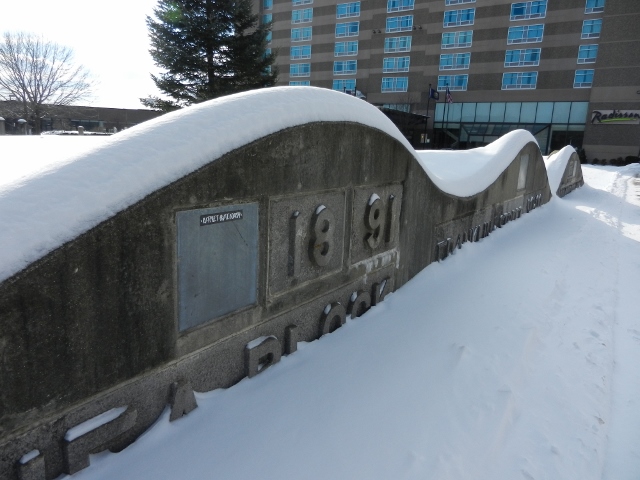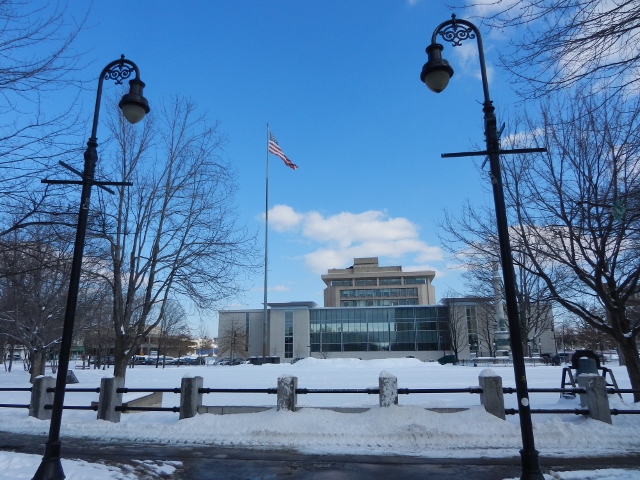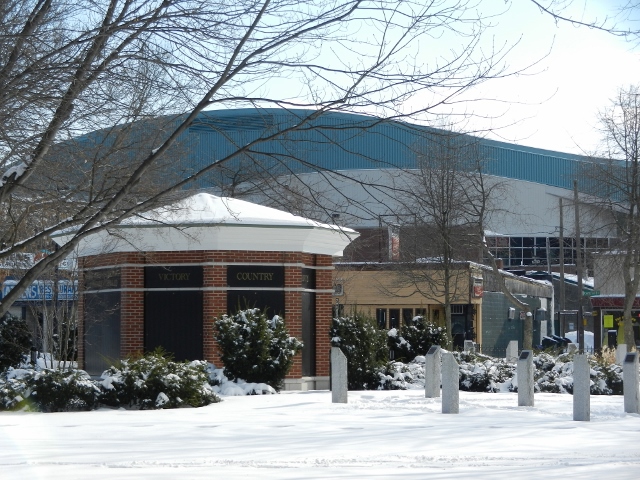 "It's fun," Nic Deslauriers said about playing in Manchester. "It's a nice barn, close to Boston, 40 minutes to Boston. I think we have everything around us. It's a great city to play in. It's not too big. I think it's quiet. Every time you go to a restaurant at night, you're probably going to see one or two guys there. It's fun. I think it's the perfect size for the American Hockey League. It's a great town, and I've been treated well here over the last three years."
Deslauriers noted that the players aren't regularly recognized around the city.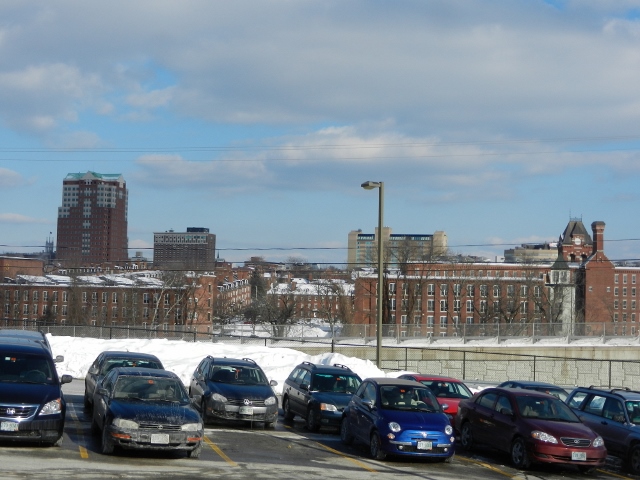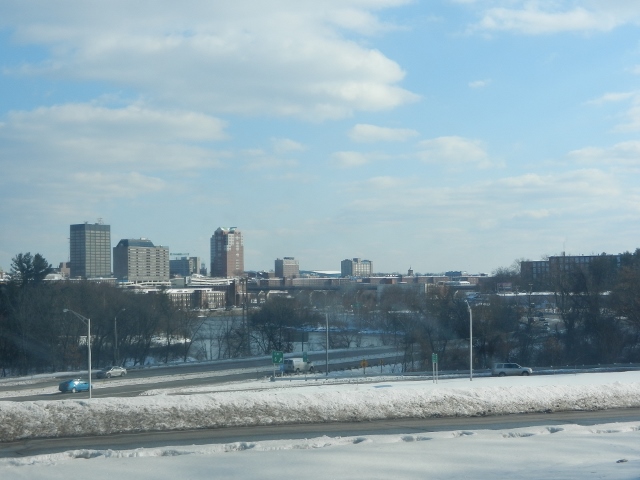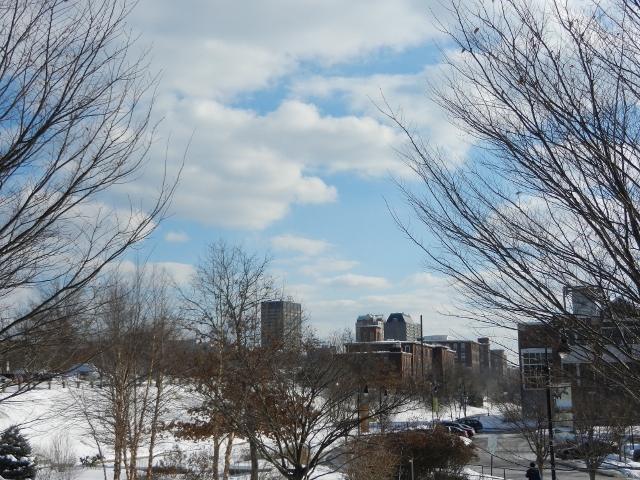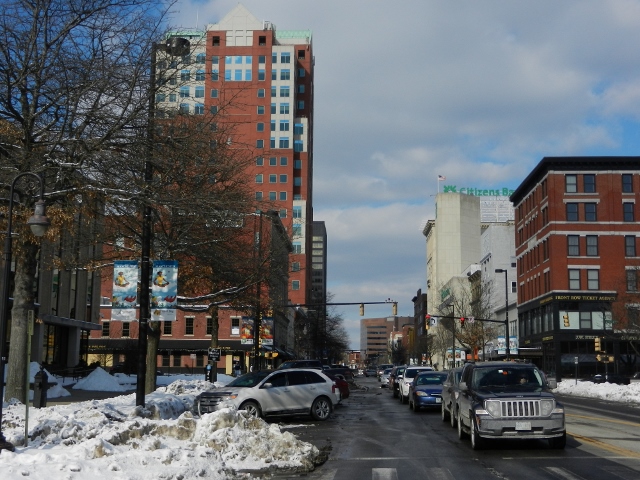 I spoke with Monarchs president Darren Abbott about the team's fanbase. With an average attendance of 5,383, the Monarchs rank 13th in the 30-team league. On Saturday night, the team drew a crowd of 9,552. On Sunday afternoon, the crowd was smaller and below the seasonal average.
Part of a greater fan culture in which Boston-area teams are religiously followed, New England Patriots flags flew on several homes and businesses in the area, and while I noticed more Kings jerseys than other NHL jerseys worn by fans in attendance, there was also a considerable amount of fans wearing Boston Bruins paraphernalia.
I asked Abbott whether Monarchs fans are fans of the Kings or Bruins first:
I also asked about the incubation process, and what the Kings' hockey operations are looking for out of the Monarchs: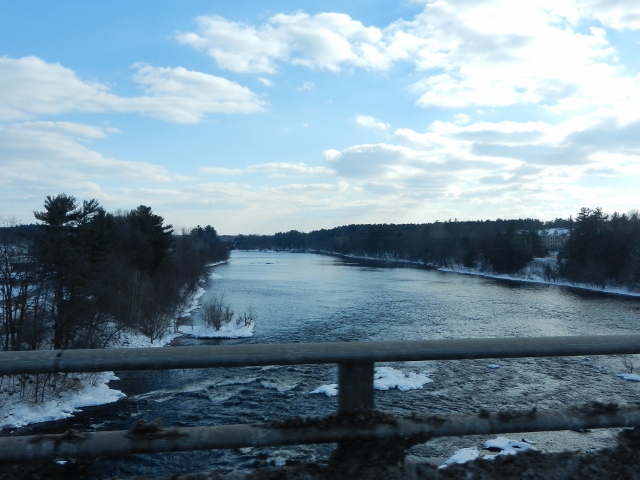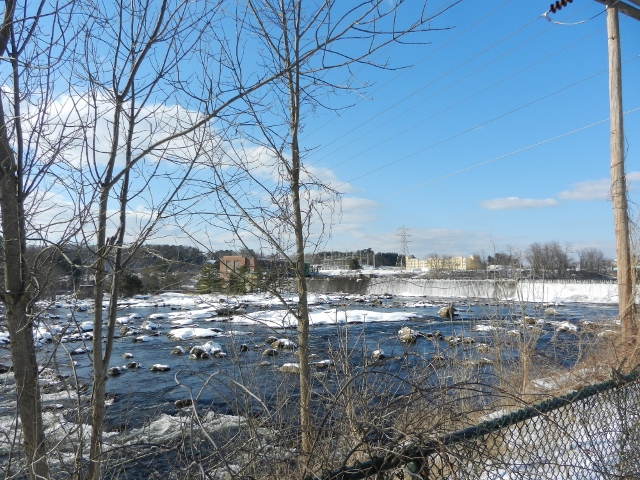 "Everyone's kind of spread out," team captain Andrew Campbell said. "Some guys live with other guys and some guys live with their girlfriends or wives or whatnot, so everyone's kind of spread out. But it's a small city, when I say that guys are far apart, it's only 10, 15 minutes, so everyone's relatively pretty close."