Tip-A-King, the largest single fundraising effort of the Kings Care Foundation, was held Saturday afternoon atop the L.A. Live parking complex on the diagonal corner from Staples Center. By offering "tips" and donations that allowed fans the opportunity to shoot pucks on Martin Jones, play air hockey against Matt Frattin, record a game highlight with Bob Miller, and get autographs from all Kings players and coaches, $275,000 was raised in an effort to contribute to healthy educational and recreational opportunities for children and families in the Los Angeles area.
The $275,000 raised for Kings Care surpassed the $200,000 raised at the last Tip-A-King, which was held at Sony Pictures Studios on November 13, 2011.
The annual event, which was not held in the 2012-13 season because of the NHL lockout, is a charitable effort thought up by Kings Care creator, Los Angeles Kings alum and television color commentator Jim Fox. As it turns out, the idea was based off an a community initiative undertaken by a now relocated NHL team.
A photo gallery of the event:
Two years ago, fans could make an animated flipbook depicting a fight against Kyle Clifford. This year, that responsibility went to Trevor Lewis. "Lewie's the new enforcer," Clifford said. Instead, Clifford tried his hand in XBox – and posed for pictures with Kings fans.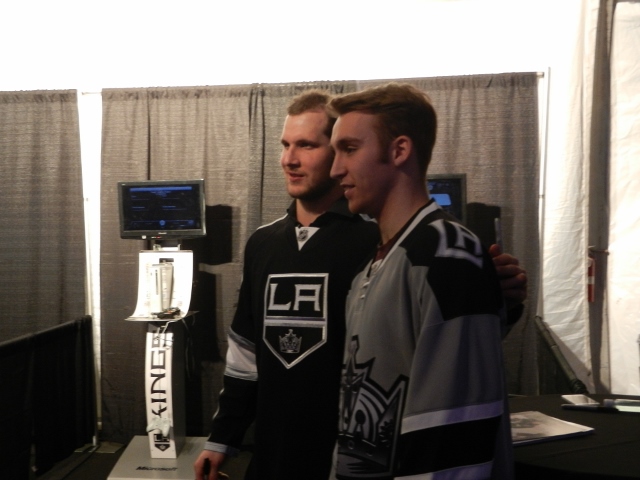 Martin Jones got tested with some high heat…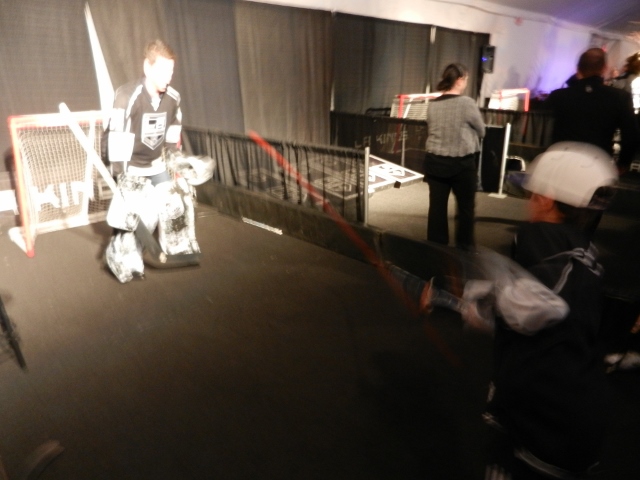 …while Jeff Carter showed that he's a dangler in addition to a scorer.
A silent auction filled with Kings memorabilia helped boost the donation totals…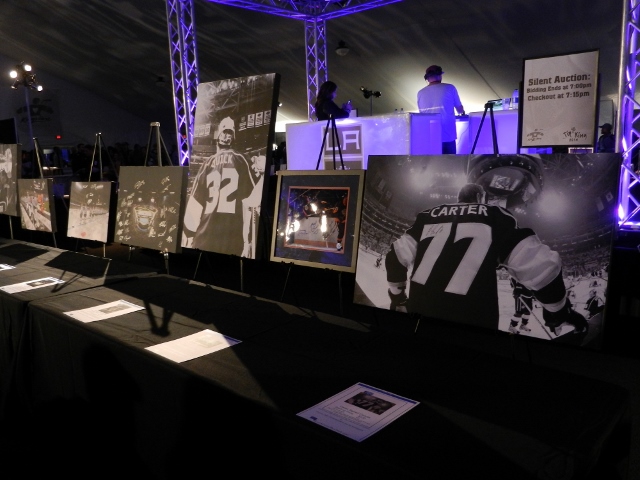 …while Bob Miller shared his time with appreciative fans.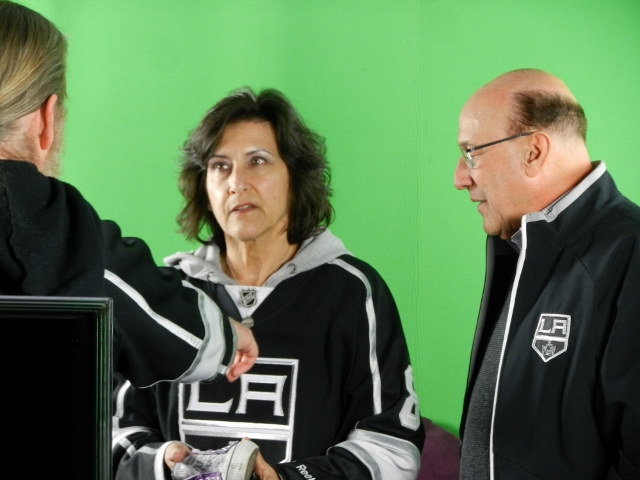 Speaking of the media, KingsVision will have a rundown of the event later in the week…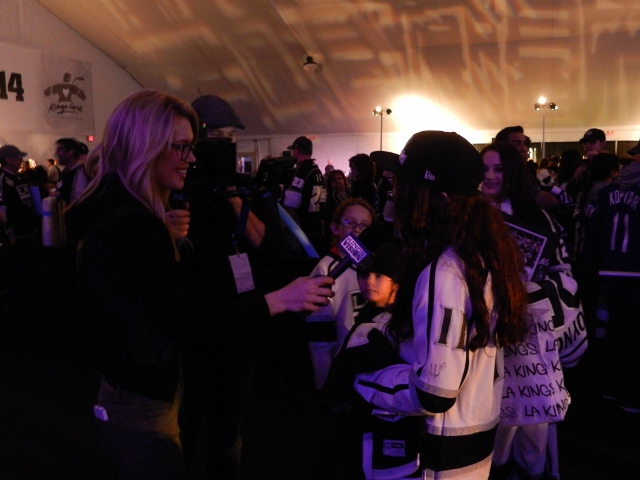 …while hard-at-work writers didn't take a break from reporting news.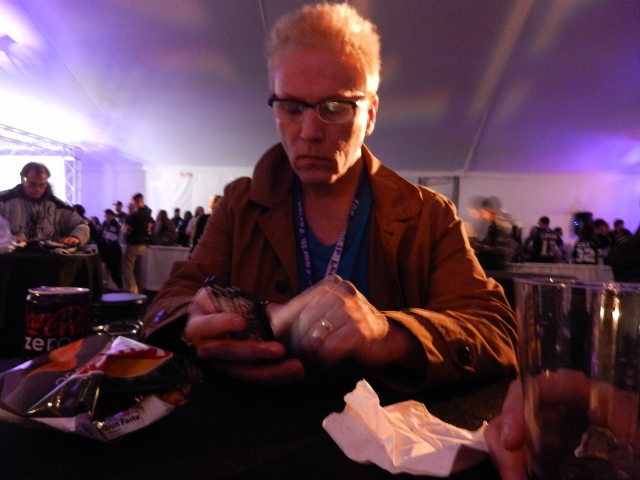 Fans were able to take pictures with their favorite members of the Kings: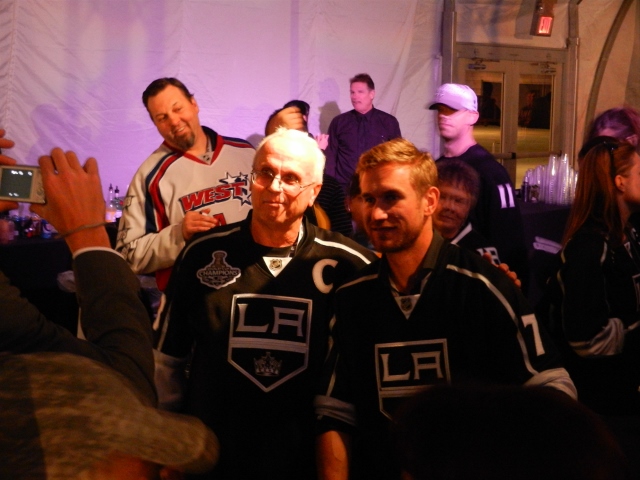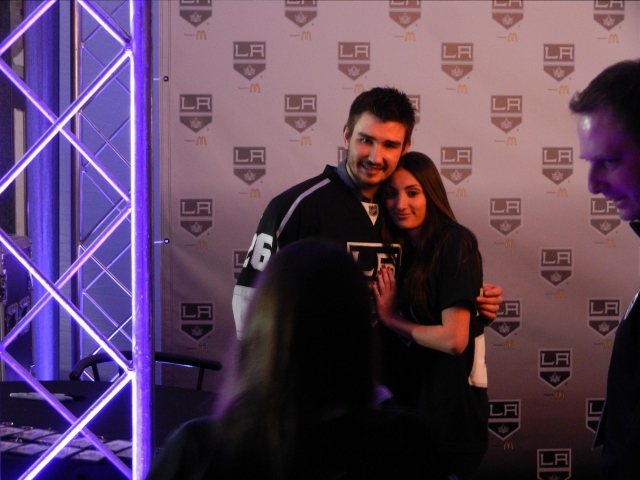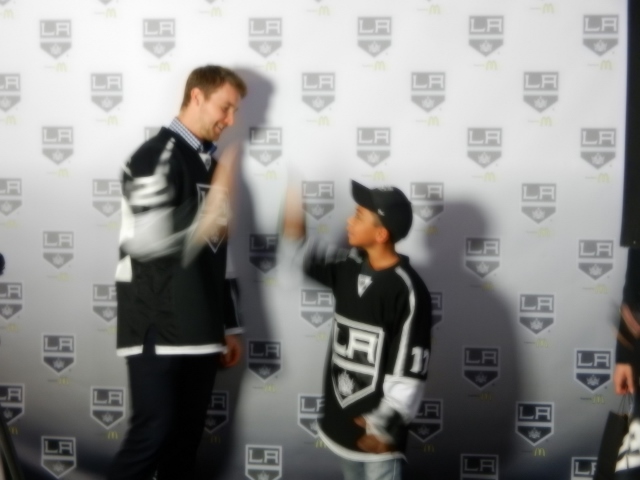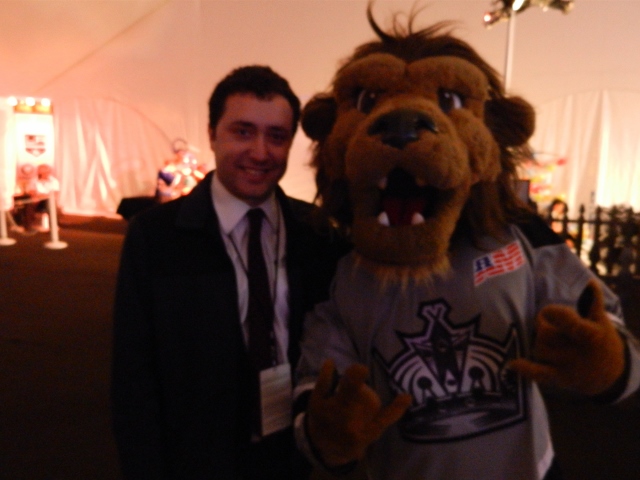 Colin Fraser was engaged in putting contests on Saturday after posing for photos in a picture booth two years ago.
"Everyone showed me up. I had a couple kids show me up, for sure."
The winner of the 2005 Doug Wickenheiser Memorial Trophy as the Western Hockey League's top humanitarian, Fraser recalled the community service he performed as a member of the Red Deer Rebels, when he participated in the team's Drug Squad program.
"The guys that aren't in school, they'd fly us to Vancouver, and we'd walk around East Hastings Street for a day or two days with the police, and we'd go back and go to middle schools and high schools and talk to all these kids about 'don't do drugs,' and 'drugs are bad,' and look what happens," he said. "It's different when you've experienced and seen it, right? So we'd tell the stories that these guys told us, and it's some nasty stuff. We're right in on the whole nine…It was crazy. And now we're telling these kids our stories. It was a really cool experience."
Over the past two weekends, the Kings donated $1,000,000 to Camp Ronald McDonald for Good Times to aid the construction of a dining hall and an activity center and $1,000,000 over the next five years to benefit Transfusion Medicine in the Department of Pathology and Laboratory Medicine as well as the Division of Neurosurgery within Children's Hospital Los Angeles