Good morning, San Jose, and good morning overcast Northern California skies.
This is a sad, sad picture.
Where are the mountains? Where are the skyscrapers? Surely there has to be some kind of tech center/start-up somewhere in the distance, right?
My goodness, can someone attach just one Munter's Unit to this roof?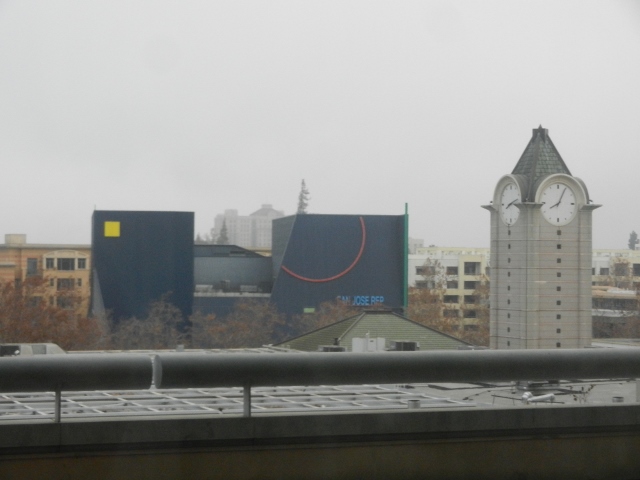 For those who have watched fallen in love with The Wire, this view is comparable to Stringer Bell's line about 40 degree days. "Ain't nobody got nothing to say about a 40 degree day," he says before continuing on with several Bad Words that may be applicable but unfit for this space. 20-degree days = this picture. 60 degree days = this picture. But nobody ever has anything to say about 40 degree days.
The landing. There was some glare looking west during our descent into SJC, so it's not the most charming landing video. Yes, that is the Shark Tank shown in the first second of this clip:
The Kings will take the ice for the morning skate at 11:30 a.m. in advance of tonight's game against the San Jose Sharks. Lots more to come from the SAP Center.