It's a blog party, y'all: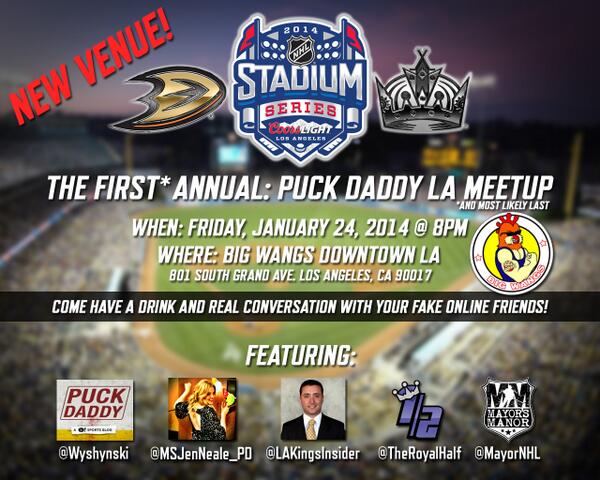 Come out to the downtown Big Wang's tonight and meet all of your favorite internet people IRL.
A great time was had by all at the Puck Daddy New York Meet Up the night before the NHL Draft. I'd suggest you come out tonight, because with the outdoor game, NHL Draft and All-Star game all being held in Los Angeles over the last 12 years, it's unclear when L.A. will host its next large scale NHL event.
Party responsibly, and feel free to arrange rides and carpools in the comments section below.