James Nicholson of LA Kings Insider was at Dodger Stadium earlier today and took photos of the rink's construction, including a shot of the reflective tarp that protects the ice.
Though we can't say the same about another arctic blast of air that is about to descend upon the northern United States, the temperatures for Saturday's Stadium Series game should be ideal. Next Saturday's high is currently targeted at 79 degrees Fahrenheit, with a low of 47. Those temperatures would nearly replicate today's weather. The high at Dodger Stadium today was 80 degrees, with an expected low of 47.
Though the game is scheduled for 6:30, the pomp and circumstance surrounding the event will delay the puck drop to 7:15. By that time, the outside air should cool to roughly 61 or 62 degrees, as determined through today's hourly weather forecast. It is 65 degrees inside Staples Center during Kings games, a temperature that drops closer to the ice.
Colloquially known as the league's "ice guru," NHL Senior Director of Facilities Operations Dan Craig is venturing for "perfection" while admiring the broadened scope of the league's reach that accompanies such widely followed, marketable events.
"Every time, I've got guys who've been on this crew since 2005-2006 and every time we start our event we kind of look at each other and go "one more chapter that nobody would ever dream that we're doing."
Enter to win a pair of tickets by assisting those in need. Make an appointment to donate blood at Children's Hospital Los Angeles, and you'll be entered into a raffle. The details: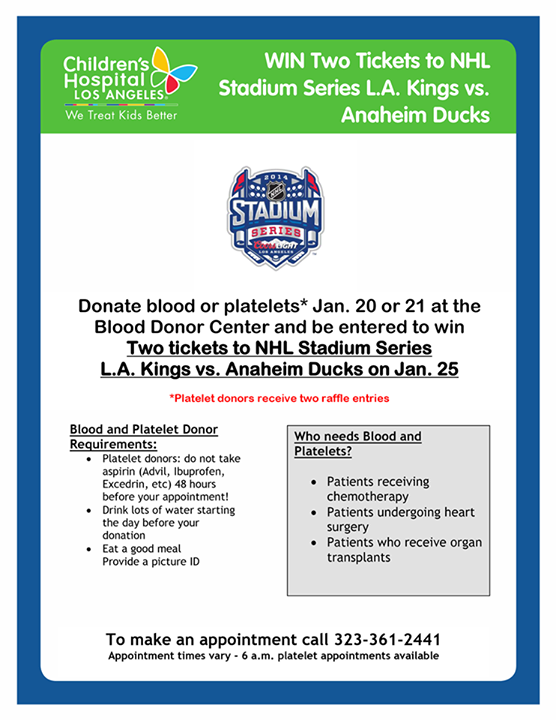 James' photos from this afternoon: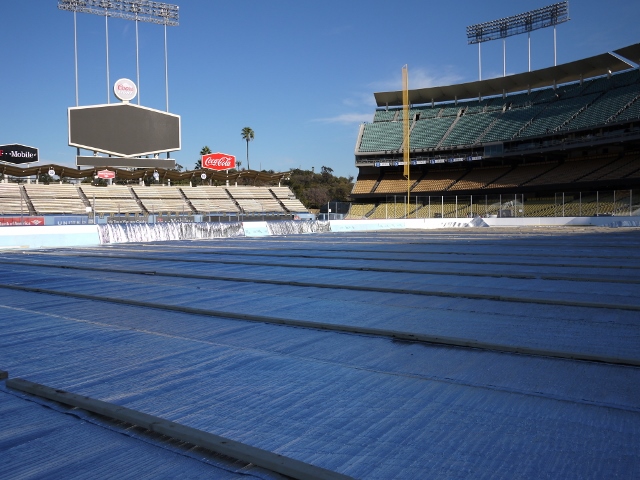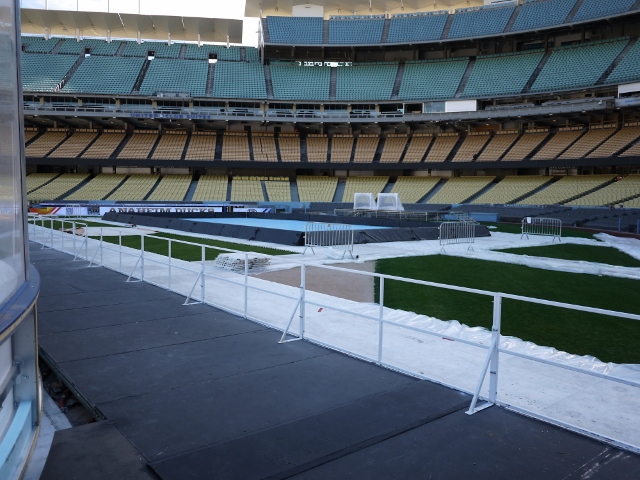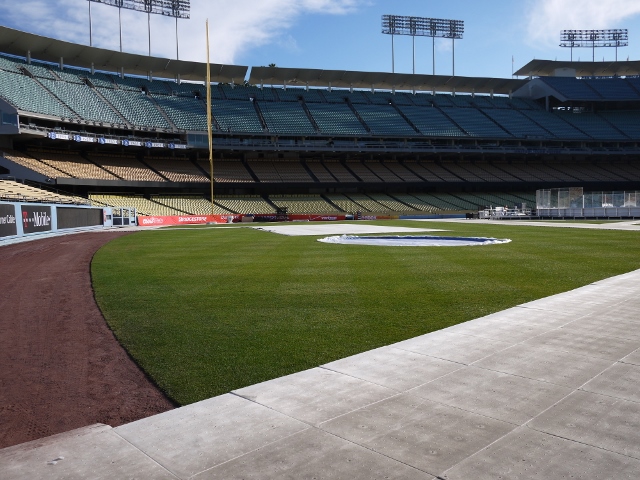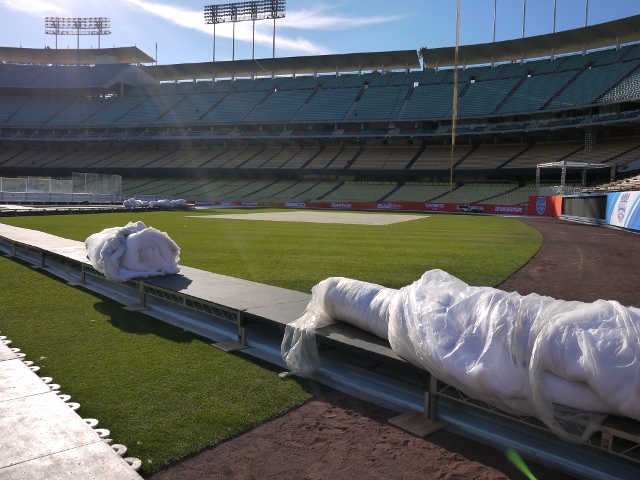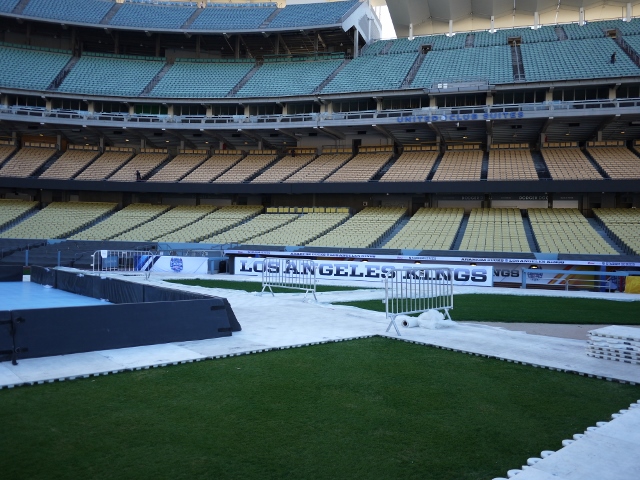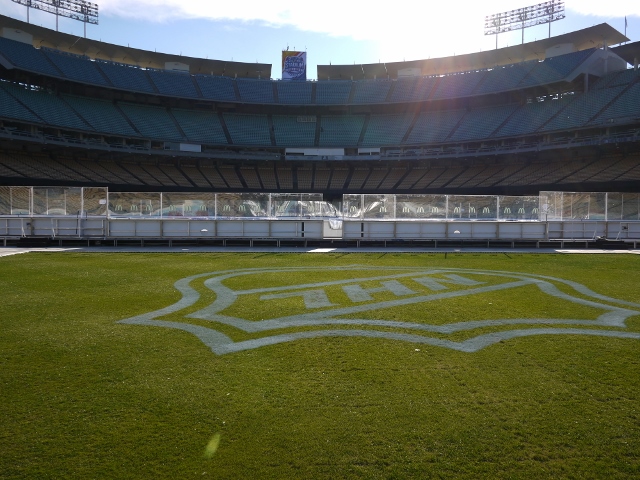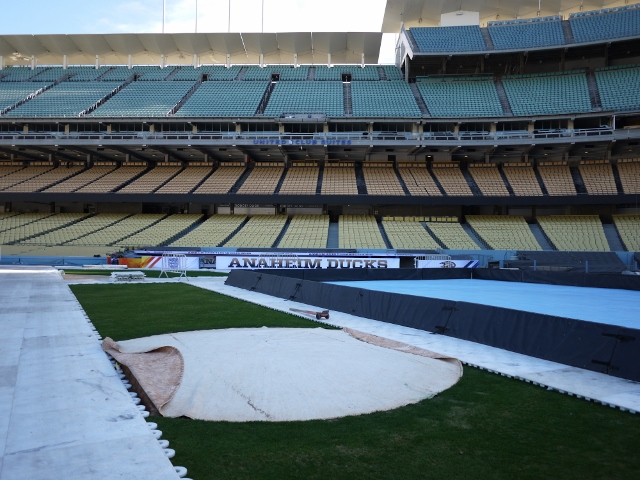 The time lapse video of the rink's construction: