If this view appears familiar, it's probably because this is at least the third time I've stayed in Room 253 at our downtown St. Louis hotel.
Have you grown tired of seeing the Thomas F. Eagleton United States Courthouse yet?
This is the seventh time we've visited St. Louis since I began traveling with the team during the 2012 playoffs. Photos from the window of the same hotel room are growing a touch stale, so here's a photograph of the Gateway Arch at Sunset, pulled straight from Wikipedia.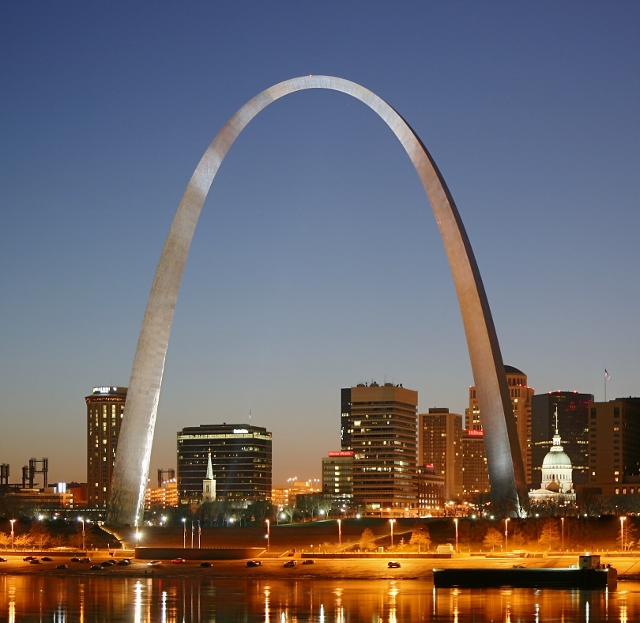 Is it shameful to say that despite these frequent trips, I still haven't been inside the arch? Yes, yes it is. These are work trips, and bloggers gonna blog.
After practicing in El Segundo on Wednesday, the team charter took off from LAX shortly after noon and was treated to a charming winter sunset while arriving at the small private airport in Cahokia, Illinois in the evening. It was no Approach into Farmingdale, but it wasn't bad:
It's a game day, so prepare yourself for a full day of heavy content. We'll leave for the Scottrade Center at 10:15 a.m. local time, which should give us enough time to catch the tail end of St. Louis' morning skate, followed by the Kings' skate, followed by an assortment of reports and quotes in preparation for tonight's game.
Good morning, St. Louis, and good morning, Insiders.