Ben Scrivens answered questions about Mike Fisher's game-winning goal on Saturday night. Though this angle was not available for FOX Sports West – and Scrivens was not privy to any additional replays – the in-goal camera showed that "video review supported the referee's call on the ice that Mike Fisher's shot completely crossed the goal line," per NHL.com's Situation Room Blog.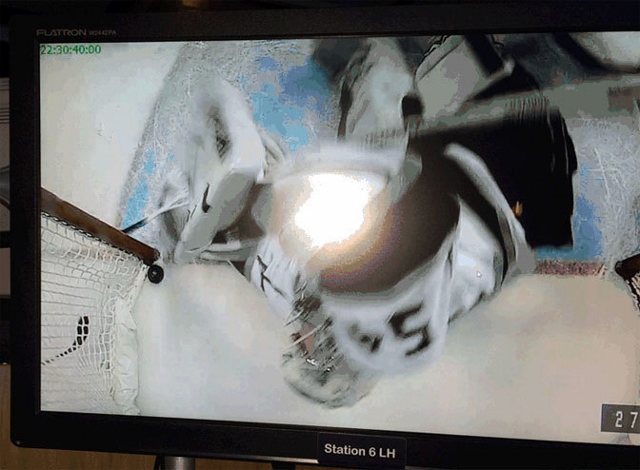 On whether the puck fully crossed the line on the game-winning goal:
From where I am, I don't have the advantage of having multiple replays and multiple angles and slow-mo and zoom-in. I thought the puck was still kissing the line, but that's my vantage point, and I mean, I'm falling backwards at the same time too, so it's not an ideal spot for me to make a call. But my first impression was that it was still kissing the line, and it hadn't completely crossed. I haven't seen any video of it. I haven't had any chance to review it. I guess when it comes down to it we can't leave it to chance. That's the thing we've got to take out of it.
On the swings over the game's final three and a half minutes:
It's still a bit of a shock right now, and you never want to give up chances like that, and especially you don't want to give up goals. I've got to find a way to make one or two more saves for these guys.