After a sleepy start to Saturday's matinee, the Los Angeles Kings gained momentum by denying the Colorado Avalanche the slightest sniff on the game's first power play before using an icing call to their advantage, putting the Anze Kopitar line on the ice against the John Mitchell line. The Kings dominated possession during the ensuing shift, and after Drew Doughty blistered a shot towards the net from the left circle, Jeff Carter used a long reach to shuffle a loose puck past Semyon Varlamov to give Los Angeles a 1-0 lead. The Kings doubled the lead on a crisp single up the middle after Varlamov soft-tossed the puck to Justin Williams, though they came up short on multiple opportunities to turn the game into a three-goal affair as the opportunistic and skilled Avs used a pair of power play goals to even the game up. After denying the likes of Ryan Getzlaf, Corey Perry and Teemu Selanne in his first shootout go-around, Martin Jones remained perfect after 65 minutes by making an acrobatic stop on Matt Duchene before stopping PA Parenteau and Ryan O'Reilly to cement his eighth consecutive win.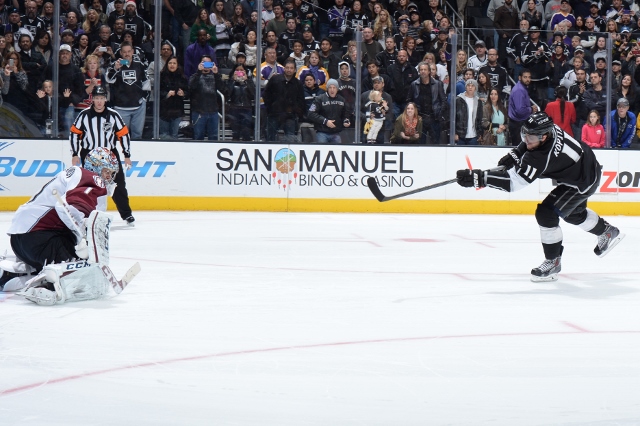 Are the Kings at such a heightened level where other teams are taking solace in moral victories after losses at STAPLES Center? Said Patrick Roy yesterday afternoon, "I thought we showed a lot of character. Down 2-0, midway in the game, we had a big break coming back to that power play hitting the post and then we scored on our power play. You see how important it is to score power play goals. We scored two power play goals tonight. I thought it was a big point for us. No doubt about it." Said Taylor Hall after Tuesday's game: "For the most part, we showed a lot of really good things. They're a heavy team. They like to get zone time on us and we managed to get out of a bit of a tough circumstance a couple times in the game. A good effort." Said Dallas Eakins after Tuesday's game: "I thought the last time we were here, we got pushed right out of the rink. It took an amazing goaltending performance to keep it close. Tonight I thought it was a much different game. I thought we were able to play with them." Roy's quote is understandable – the Avs earned a point in a game they trailed by two goals in the third period. The quotes by Hall and Eakins seemed more representative of a last place team trying to find some sort of positives out of a three-goal loss.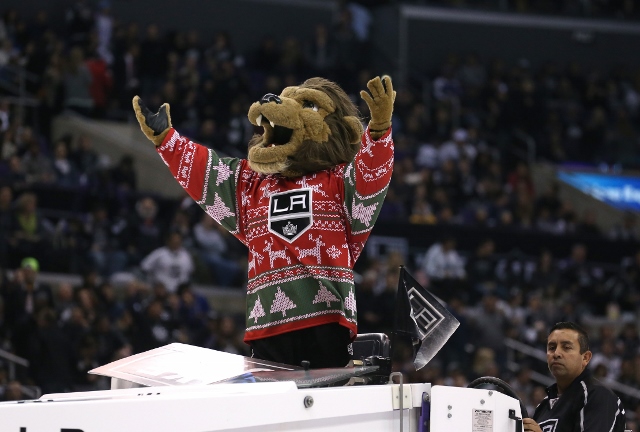 The Kings are 9-1-0 in December and have allowed even strength goals to the following players this month: Kevin Shattenkirk, Ryan Getzlaf, Joe Corvo, Erik Karlsson, Kris Versteeg and Patrick Marleau. Yes, the number of players to have scored an even strength goal over the last 10 games against the Kings nearly fits on one line. Much has been made about the team's center depth, the possession game, the skaters' 200-foot responsibility, and the supreme goaltending that has been a constant over the last two months. On Saturday, the team's blue line was its strongest asset. Drew Doughty is beginning to emerge as a potential Norris Trophy candidate, Robyn Regehr and Jake Muzzin have to this point exceeded expectations, and Alec Martinez has made the most of his opportunity since stepping into an important role due to injuries on the back end. After Avalanche opportunities early on Saturday, the Kings did an excellent job of denying Colorado open space in the middle of the ice while at even strength.