-The Chicago Blackhawks beat the Kings at their own game Sunday night by dominating the time of possession and allowing hardly a sniff at the net until Anze Kopitar was denied by Antti Raanta on a pair of shorthanded opportunities midway through the second period. Kopitar's two Grade-A opportunities may have been the first two opportunities of any kind generated by the Kings at that point; I recall one point blast at the end of the power play in which the Kings were scored upon, and a Mike Richards one-timer from above the top of the left circle in the second period, but other than that, the cupboard was bare. I don't compile scoring chances, but I'd be led to believe that Sunday's game represented the nadir of the season in that statistic.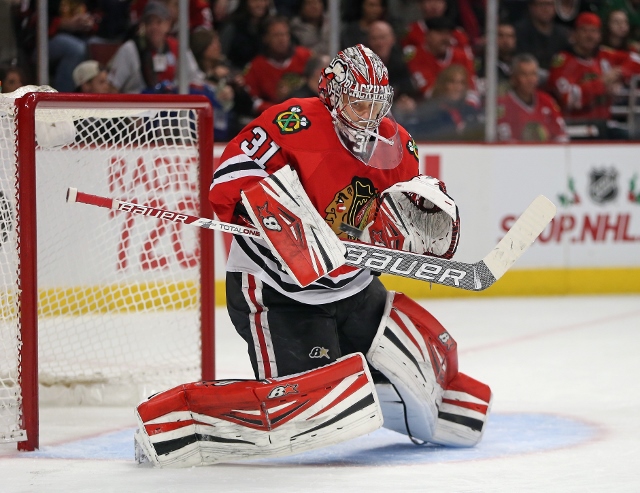 -Jonathan Toews was excellent in spotting the Blackhawks a three-goal lead in a first period that highlighted his versatility. Though it appeared Jake Muzzin had leverage on Chicago's captain while attempting to move a puck to Slava Voynov in the infancy of a power play breakout, Toews tied up Muzzin with a perfectly placed stick to free the puck loose following a race in which he finished second. He then dished the puck in front of the net to an unmarked Marian Hossa for a shorthanded goal that ended the Kings' streak of 18 consecutive games in which they held the opposition scoreless in the first period. After showing off his superior board work, he gave a glimpse of his skill on the power play cross-ice pass that found a wide open Patrick Sharp, and, ultimately, the back of the net. I didn't really like the crosschecking penalty levied on Jarret Stoll prior to the goal, but in a game in which the Kings were as outplayed as they were last night, it's hardly a footnote.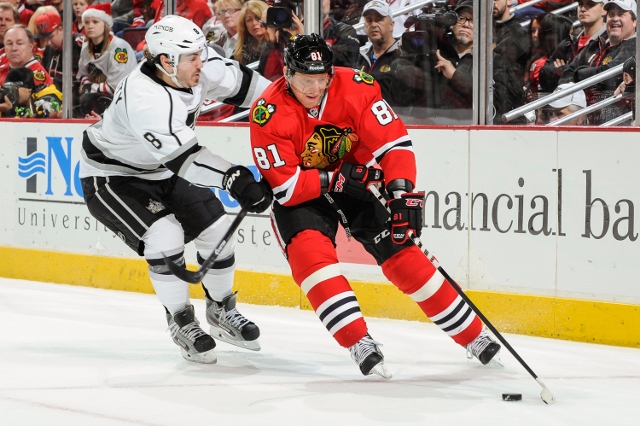 -After comprehensively outstanding performances in wins over St. Louis and Anaheim on December 2 and 3, I'm looking at the last five games, and only the performance in Montreal stands out as one depicting the Kings operating at the highest level of their capability. They were sluggish in wins over the Islanders and Maple Leafs, were giftwrapped a pair of early goals to propel them to a win over the Senators, and were thoroughly out-chanced and outplayed in last night's loss to Chicago. Counterpoint: wins are wins are wins, and the Kings have been collecting them at an accelerated rate. They'll need to show a little bit more against an Oilers team that you'd expect to show some desperation to get something out of a four-game road trip in which they've dropped the first two games in regulation to Vancouver and Anaheim. Edmonton is 7-6-1 over the last month, so it's not like the Kings will be facing the October version of the Oilers on Tuesday.