Is the center of the solar system around which the hockey world revolves the Air Canada Centre? Is it the Toronto NHL offices? Is it the Hockey Hall of Fame? Or is it the equidistant midpoint of the league's borders, some 15 miles west of the intersection of interstates 80 and 29 in exurban Omaha?
Let's say it's the Air Canada Centre. The Kings will play tonight in the building with a capacity of 19,800 for the first time since eking out a 3-2 shootout win on December 19, 2011 to complete a 2-2 road trip under interim head coach John Stevens. It was the team's final game before Darryl Sutter officially took over as the Kings' head coach.
There are banners depicting 13 different Stanley Cups hanging from the rafters, though the franchise hasn't raised a new championship banner since 1967. Since the Los Angeles Kings entered the National Hockey League, the Kings have won one Cup, the Leafs none.
There is one "BON JOVI" banner hanging. Should Bon Jovi return for another memorable run, perhaps he will be able to equal the legacy of the Toronto Raptors, who are represented with banners commemorating the 2007 Atlantic Division title and their 1995-96 inaugural season.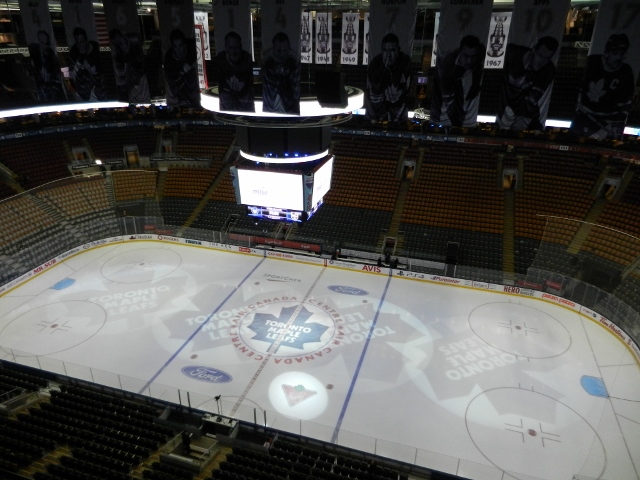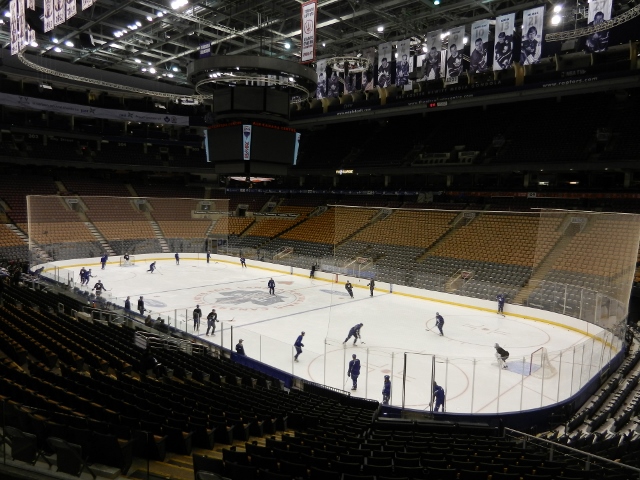 Lead photo courtesy of Bruce Bennett / Getty Images Sport