Good morning, Montreal, and good morning, Eastern Time Zone. The Los Angeles Kings are 6-1-1 on the road against Eastern Conference teams thus far, a rate of success that will be challenged tonight as they face off against a red hot Montreal Canadiens team that has won five in a row, has recorded points in 10 straight and hasn't lost in regulation since November 16. Though the Kings are a firm 10-1-4 in their last 15 games, the city of Montreal has not exactly been liberal in awarding points to Los Angeles. The Kings are 8-48-11 on the road in the all-time series and have last the lost five road games games in regulation since a 4-2 win on December 11, 1999. Overall, the Kings are 27-88-20 (W-L-T; no Kings OTL in the series) against Les Habitants.
If those numbers make you want to crawl back into bed, local product Arcade Fire is always ready with a shot of adrenaline.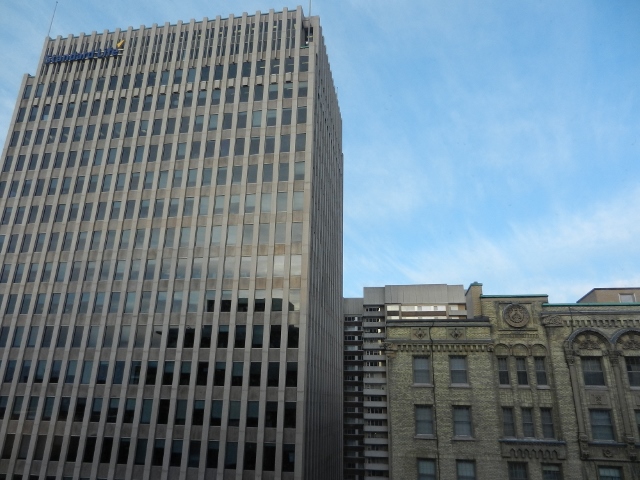 If you have another 90 seconds to kill, here's our illuminated, snowy approach into YUL from yesterday evening.
The Kings will take the ice for the morning skate at 11:30 a.m. ET, and I'll be joining NHL Live for a Kings update at 5:15 p.m. ET. Until then, here are a few more shots of the somewhat uninspiring urban view from the 10th floor of the team's downtown hotel: