Good morning, Vancouver, and good morning Pacific Northwest. After depicting a narrow inlet and an entrance to Stanley Park in last year's Good morning, Vancouver post, there is a markedly different view out of the hotel window this time around. We're no longer staying in Coal Harbour; instead, we're centrally located in bustling downtown Vancouver amidst high end boutiques, restaurants, and hotels. Those who recall Willie Mitchell's favorite restaurant in the city – read this article to find out which one – well, it's located downstairs.
There's no scintillating video of our arrival at YVR last night, as I was situated over the wing, away from my usual location, and the window had fogged up. Instead, here's a photo that KingsVision mastermind Aaron Brenner took while we were en route to the hotel: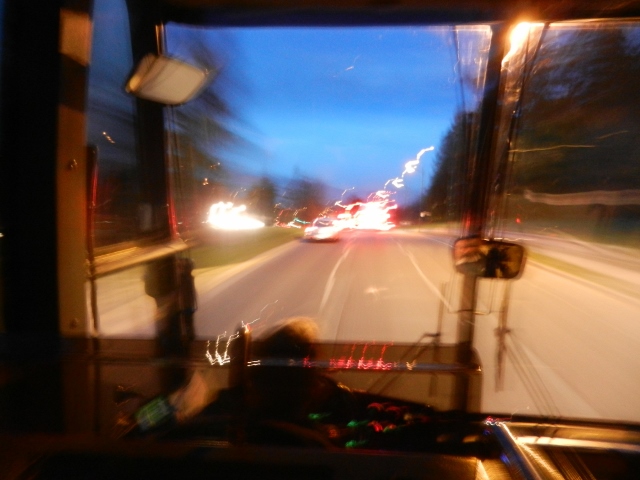 Kid, you've got the goods.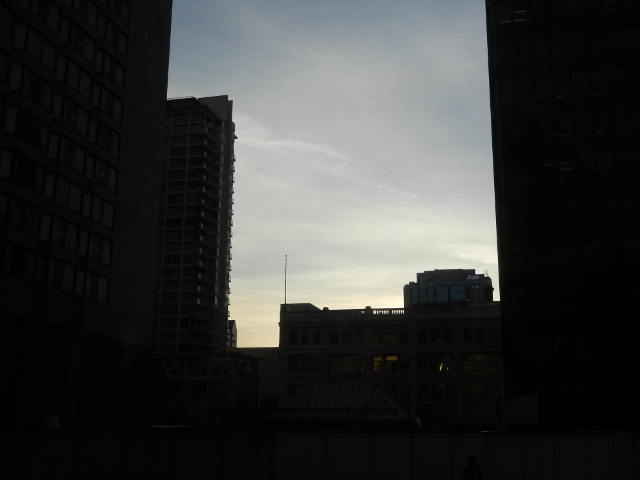 The team is scheduled to take the ice at 11:30 in advance of tonight's 7:00 tilt against the rival Canucks. I'll check in from Vancouver's room prior to then, post updates and sound following the Kings' morning skate, and after writing the preview will be joining Team 1040 Vancouver to offer some Kings perspective on tonight's game. Click here to listen in once 5:30 p.m. rolls around.
To kick things off this morning, here's Vancouver rock duo, Japandroids: