-The first place Tampa Bay Lightning entered Tuesday's game having outscored opponents 17-8 in first periods this season, a tally that included a 2-0 lead over the Los Angeles Kings after 20 minutes when the teams met on Florida's west coast in October. So much for that. The Kings carried much of the early possession Tuesday night and brought a 2-0 lead into the first intermission by virtue of heavy pressure and multiple Grade-A and Grade-B scoring chances. Even before the Kings opened the scoring, Dwight King had a hellacious hit on a forecheck to create a turnover before slipping the puck in front of the net to Tyler Toffoli, who was rebuffed from a sharp angle. Shortly afterwards, Jarret Stoll was denied on a backhand during some quality lateral movement by Ben Bishop. The chances continued, and the Kings were ultimately rewarded. Though they carried a 2-0 lead into the first intermission, this game was put away in the second period, when Los Angeles outscored Tampa Bay 3-1 while out-shooting the visitors 11-2. Though the Bolts are obviously less strong of a group without an active Steven Stamkos, there is still a lot of speed up and down their lineup to go along with defensemen capable of jumping in the rush and activating in the offensive zone, and the Kings' performance during the first game back after a week-long road trip – a factor that occasionally weighs into a potentially slow start – was among their most impressive efforts of the season.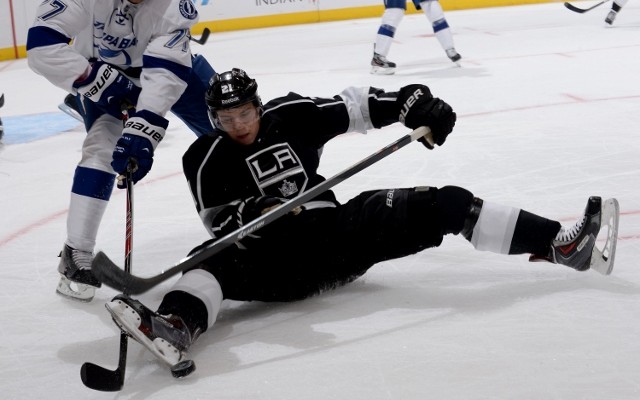 -Erik Karlsson and Zdeno Chara will always be in the conversation for the Norris Trophy, while Ryan Suter and Oliver Ekman-Larsson are certainly offering strong cases this season. If you're looking for the most dynamic 200-foot defenseman in the game, Drew Doughty needs to be in the forefront of the conversation. His first star performance Tuesday continued an impressive run by a player who is putting to rest a stigma of being someone whose game gradually elevates as the season progresses. In addition to the added penalty killing responsibilities he has inherited with Matt Greene out of the lineup, his four goals, 12 points and plus-5 rating through 22 games represents a stark upgrade over the eight assists and minus-five rating he registered through the first 22 games played last season. In addition to his two assists, he logged a team-high 3:45 of penalty killing time in last night's win. With five assists and a plus-4 rating in November, his even strength pairing alongside Jake Muzzin certainly hasn't hurt the team. Muzzin, meanwhile, leads the defense with .59 points per game.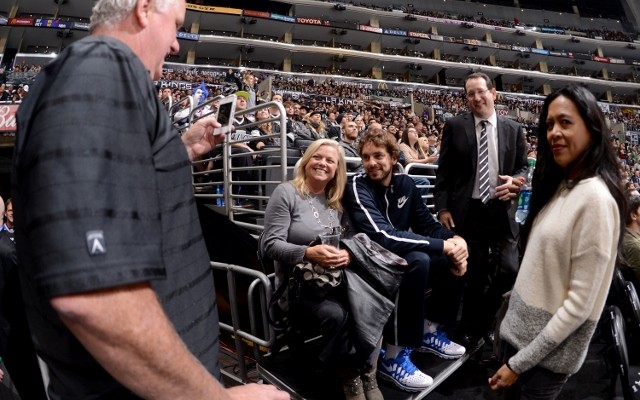 -Speaking of defensive alignments, the pairing of Robyn Regehr with Slava Voynov is paying dividends for both players, as Voynov's production has increased while Regehr has contributed with perhaps his finest stretch of play as a King. The team is 6-1-1 since adjusting the defensive pairings, with Voynov contributing six points (1-5=6) and a plus-six rating over that span to go along with Regehr's plus-six rating. Plus-minus is obviously not the most descriptive stat, though in Regehr's case it does confirm the eye-test, which has indicated that he has effectively used his size and positioning in the defensive zone to block shots, rub out players below the hash marks, and make life easier for Jonathan Quick and Ben Scrivens.