This hotel has become one of the most familiar haunts along the Western Conference circuit, and along with our downtown St. Louis hotel, it almost feels like a crime that I'm not paying rent given the frequency of our visits. My hotel room on this trip faces out from the narrow width of the hotel, looking west across a barren stretch of the Sonoran desert that reaches up from Mexico. Facing west, there's Avondale, Buckeye, Quartzsite, and little else before you reach Blythe, California. On those rare days without traffic, it's just over a five hour drive from Los Angeles.
There was some minor turbulence landing at PHX yesterday, but nothing that strayed from the ordinary. The video to prove it:

And though there are no Munters units visible from this room, there was this yesterday evening: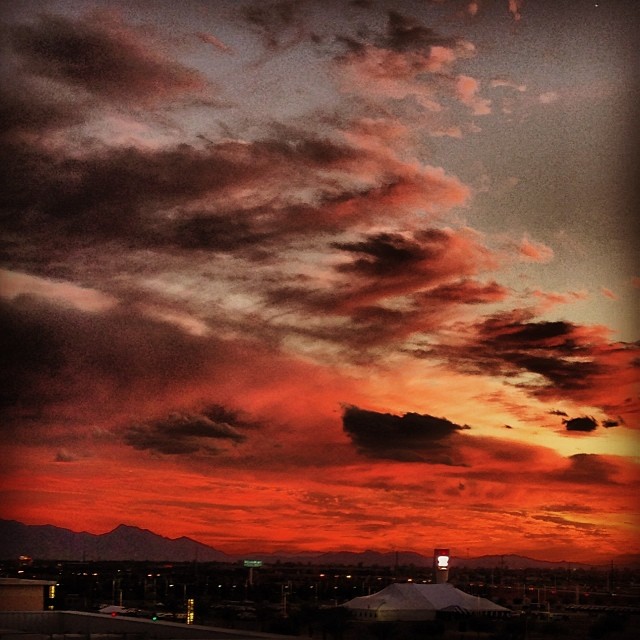 Filters were used in that photo, obviously. Follow me on Instagram.
The Coyotes will skate at their Scottsdale-based practice facility, so I'm flying solo with Kings coverage today, beginning at 11:30 with the team's morning skate. And because today is the first night of a back-to-back set – and the second game of a three-games-in-four-nights stretch – prepare yourselves for the return of the LA Kings Goalie Tweet Off, brought to you by The Royal Half. Quick or Scrivens?