After a takeoff from Fort Lauderdale, a brief stay at cruising altitude, and a descent over Tampa Bay, we pulled into our gate, disembarked, and were bused to our hotel Sunday evening. The entire process took about as long as it takes to drive from Los Angeles to Anaheim on an afternoon with moderate traffic.
OK, I'll just go ahead and say it. There is not a good view from this hotel room. There isn't even a view of a Munters unit. I could have snapped a photo of the back wall of a Neiman Marcus that borders International Plaza, the mall nestled aside our hotel, but if it's unattractive and it's not a Munters unit, it's not going in a Good Morning post.
To dress this up a bit, here are two shots of the sunset we were treated to while taking off from Fort Lauderdale and flying across Florida. I used filters to sharpen these photos up a bit; you can follow me on Instagram here.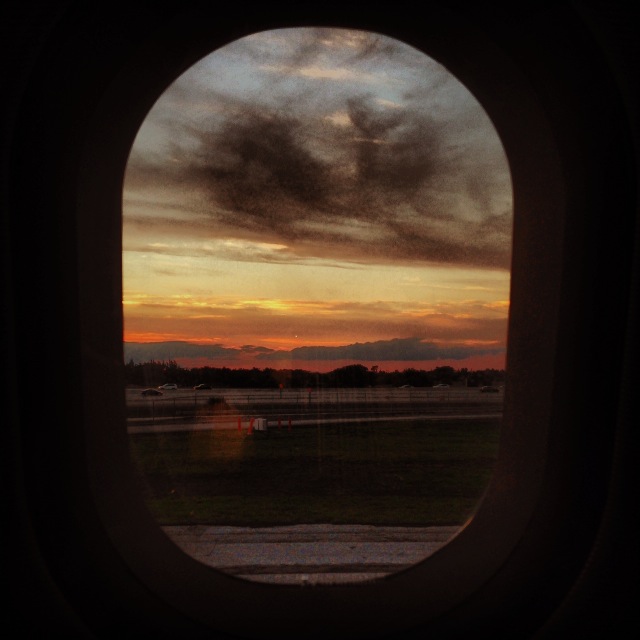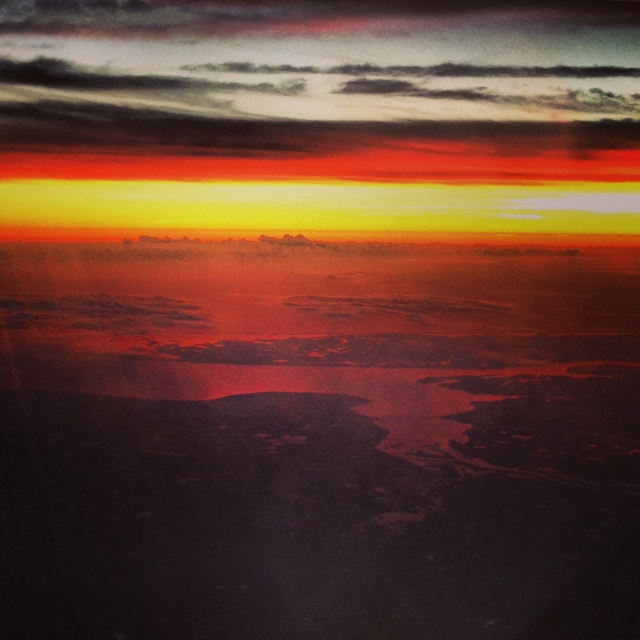 The team will hit the ice at the Tampa Bay Times Forum at 1:00 p.m. local time this afternoon.