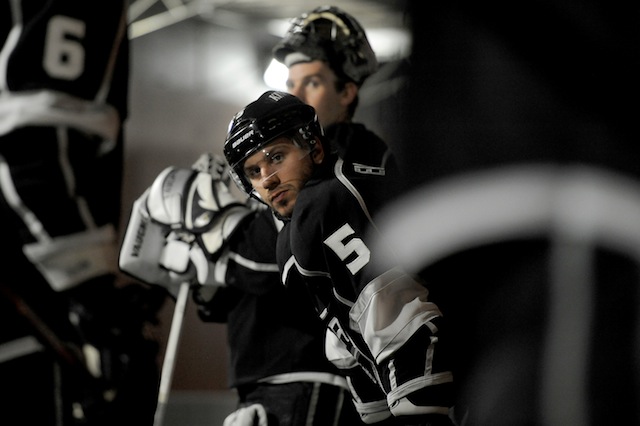 The Kings announced on Thursday that defenseman Keaton Ellerby, who was not qualified by the team on Wednesday, has been re-signed to a one-year contract.
Ellerby, a left-handed shot, represents valuable insurance should Los Angeles not be able to retain the services of Rob Scuderi – another left-handed shot – through free agency.
More analysis of what Ellerby's signing means to the Kings will be provided once Scuderi's future becomes clearer.
In 35 games with Los Angeles last season, Ellerby recorded three assists, 16 penalty minutes and a plus-five rating, while his regular season time-on-ice average of 14:17 was a low amongst defensemen. For a full evaluation of his 2012-13 season with the Kings, click here.
UPDATE: Ellerby's one-year contract is worth $735,000.