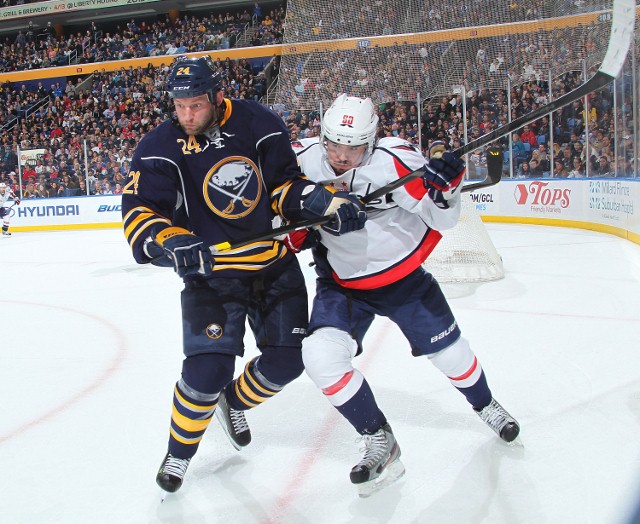 As originally reported by Darren Dreger and carried by multiple sources, Buffalo Defenseman Robyn Regehr has been traded to the Los Angeles Kings for a pair of second round draft picks.
Regehr, who turns 33 in April, is 6-foot-3 and weighs 225 pounds. He has two assists, 21 penalty minutes and a minus-4 rating in 29 games for the Buffalo Sabres this season. A member of the Calgary Flames from 1999 to 2011, Regehr played under Darryl Sutter and was a member of the 2003-04 Flames team that took the Tampa Bay Lightning to seven games in the Stanley Cup Final.
As there were 23 players on the Kings roster prior to the trade, either another trade would have to be made to satisfy the roster limit or a player would have to be assigned to AHL-Manchester.
The Kings were not yet in a position to comment on the trade, but that may change shortly. Stay tuned for more news as it develops.