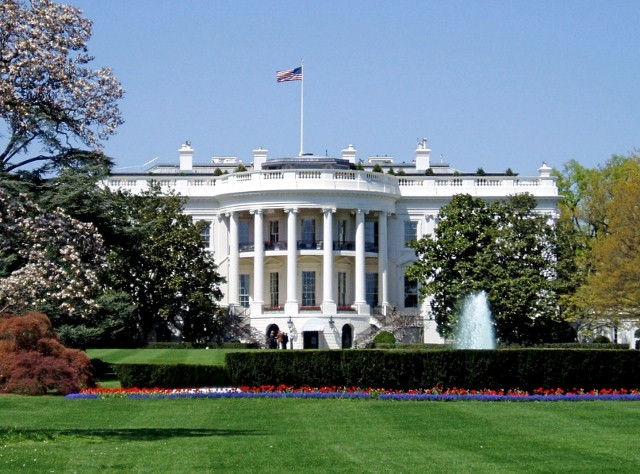 The Los Angeles Kings and Los Angeles Galaxy will be honored by President Barack Obama at the White House today. The live stream for the ceremony will begin at approximately 10:35 am PT and can be accessed by clicking here. Additional coverage will be provided by @LAKings, @LAGalaxy, @LAGalaxyInsider and @WhiteHouse.
Several notes on today's events, which includes a firm finger wagging!
1) Please don't post anything political or policy-related. This is not a political event. This is a celebratory event to commemorate two championship-winning teams. If you want to talk politics, there are thousands of websites on the Internet to do so. If you want to talk Kings and continue the celebration of the first Cup in team history, this is your place. For the three hours that we'll actually be in the White House, I won't be checking comments. I'll leave it up to the fine and noble citizenry of LAKingsInsider.com to adhere to this rule. Everybody love everybody. Thank you for understanding.
2) I'll have interviews, quotes and reactions from team and staff members throughout the day. I'm also hoping to speak with a member of the LA Galaxy. I'm going to withhold some quotes as to save some interesting takes for my LAKings.com piece that will be posted tomorrow morning. Other than that, expect to see quotes and photos posted throughout the day aside from the two-plus hours we'll be in the air this afternoon en route to St. Louis.
3) The view from my hotel room is of a nondescript wing of our hotel. Because I don't have a balcony that opens up to sweeping views of the Washington Monument and the Potomac River, I hope you don't mind that I'm omitting today's "Good morning, Washington, DC."
4) I'll have video of the national anthem from last night's game when I have some time to post it. The atmosphere at Blackhawks home games is top-notch, and it almost feels as though the time between the end of warm-ups and the drop of the puck is a 25-minute long hype video. There's a great game environment and great fan participation in Chicago.