Since 1991, Frank Pellico has played the organ to accompany Chicago Blackhawks home games. For three years, he played the Chicago Stadium Barton Organ, which produced a sound so rich that it literally shook the seats in the building.
When the the United Center opened in 1994, Pellico began tickling the keys of the custom-made Allen Organ, welcoming fans into the building as the doors open and providing a background to announcements and player introductions. Since becoming the team organist, he hasn't missed a Blackhawks home game.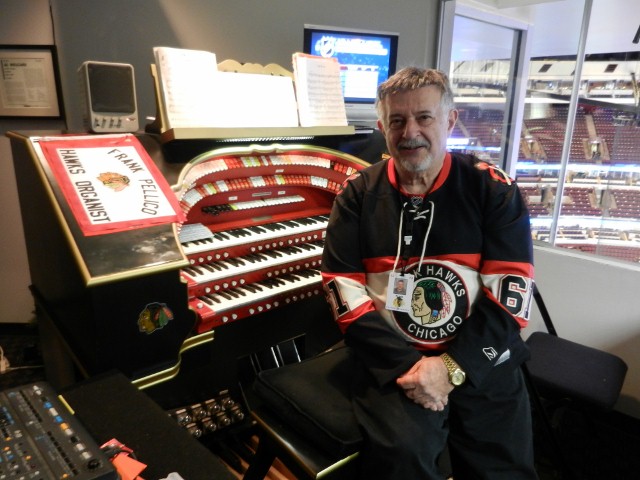 Shown below, the Chicago Stadium Barton Organ – among the largest pipe organs ever built – featured six keyboards and over 800 switches. When the team moved into the United Center, Blackhawks owner Bill Wirtz consulted Pellico and gave him several options. The team could purchase a used organ, a new, modern, "funky" organ, or find a company that could try and recreate the sounds of the old Barton Organ. They settled on the final option, and purchased a custom-built organ through the Allen Organ Company of Macungie, Pennsylvania, a town outside of Allentown.