Los Angeles Kings season ticket holders will be begin receiving their annual renewal notices in the mail this weekend and should expect to see a two percent to five percent increase in the cost of individual seats.
According to the Team Marketing Fan Cost Index (pdf required), the Kings' 2012-13 average ticket price is $61.36, which ranks 15th among the 30 National Hockey League teams. The average price across the league for one ticket is $61.01.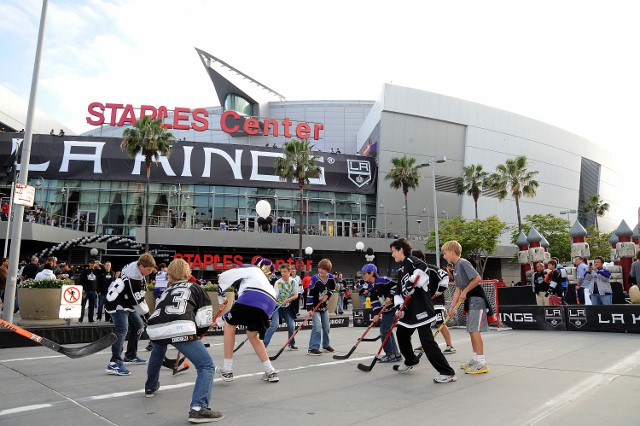 When the overall cost of bringing a family of four to a game in 2012-13 is considered – a formula that relies upon the price of four average-cost tickets, two small draft beers, four small soft drinks, four regular hot dogs, parking, two game programs and two adjustable caps – the Kings' $362.44 total cost again tends towards the middle of the road, ranking 13th in the NHL despite a higher cost of living in Southern California than most of the markets of the teams above them.
The average price of a non-premium Kings seat was raised by 18.2% between 2011-12 and 2012-13. Entering this season, 20 teams raised their ticket prices, seven teams either had no change or a 0.1 percent change in ticket prices, and three teams lowered their prices.
Season ticket renewals began hitting mailboxes on Thursday and will continue to be sent out from the Kings' offices through Monday.