A heads up from the Kings – tickets are still available for the Royal Feast, which takes place at Fleming's Prime Steakhouse & Wine Bar in L.A. Live. from 1:00 to 4:00 pm this Sunday. The event, which benefits the Kings Care Foundation, will be the only event that the entire team will be at this season. Coaches, and broadcasters will be taking part, providing excellent opportunities for autographs and photographs in addition to a four-course surf and turf meal. Only 200 tickets are being sold, providing an intimate setting. Kings paraphernalia will also be available through live and silent auctions. Tickets are $400.
For more information, visit LAKings.com/royalfeast or call (310) 535-4466.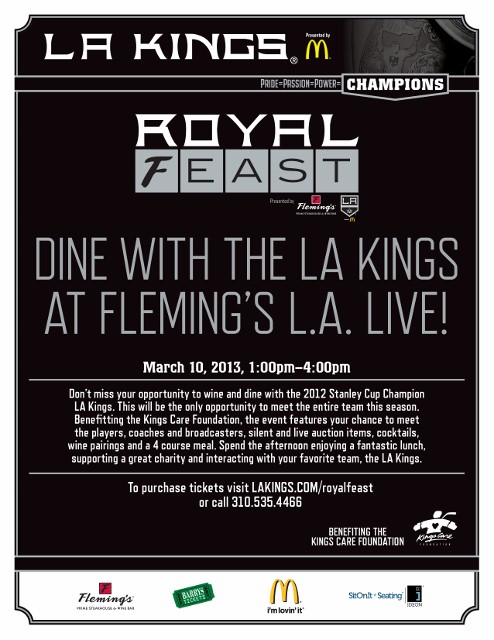 Lots more content and analysis will be coming on this recovery day, so stay tuned.