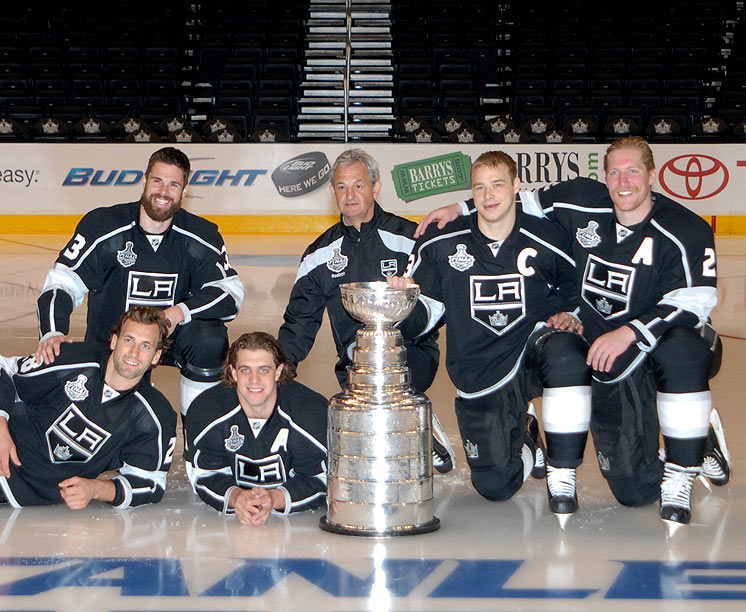 A few things… First, the Hockey Hall of Fame's Stanley Cup Journal page has been updated with a few photos from the Kings' championship parade and rally. Before all that started, the Kings took their team photo, as well as the above neat photo. Take a look at the team photo, because it's a rarity. Standing in for Dean Lombardi, who was unavailable to be in the photo at that time, is Jeff Moeller, the team's senior director of communications. The official photo, thanks to photo editing, will have Lombardi's mug there.
Hockey Hall of Fame Stanley Cup Journal
Also, a couple items. First, you probably remember how Jonathan Quick's 2-year-old daughter, Madison, became the star of the Game 6 postgame press conference. In a People.com item, Quick talked about his daughter's newfound fame. Also, speaking of fame, in an NHL.com story, actor Matthew Perry talked about hosting a Stanley Cup party at his house over the weekend and his long-time, real-life "role'' as a Kings fan.
Jonathan Quick's daughter `loves watching' dad play hockey